Nicole Lee
REALTOR® | Military Relocation Pro | ABR® | Managing Broker/Owner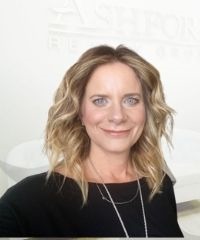 CONTACT NICOLE TODAY
Originally hailing from Warner Robins, GA, Nicole Lee is now a long time and proud resident of the Colorado Springs area.
Originally licensed as a realtor at the young age of 19 in Georgia; she built spec homes there with her husband, Trace.
She began her journey as a Colorado Springs Realtor when she started Ashford Property Management in 2007.
She and Trace's initial focus was top of the line property management in Colorado Springs that would give property owners peace of mind. They found a great deal of success utilizing a unique business that clients then requested her's and her team's assistance in the buying and selling of real estate as well.
Nicole and Trace found that their business model was so successful that, in addition to full-service property management, she expanded her business to focus on buying and selling homes for sale in Colorado Springs (and surrounding areas)  while providing quality homes for rent in Colorado Springs.
In 2012, Ashford Property Management then became Ashford Realty Group and she hasn't looked back.
She focuses on understanding the Colorado Springs real estate market (to include Monument, Fountain, Manitou Springs, Falcon & Peyton), knowing how to interpret the right data, and having strong negotiating skills. These are the traits that make up Nicole Lee and they are the foundation that she and her husband Trace have built Ashford Realty Group on. 
In her free time, Nicole enjoys spending as much time as possible with her kids and her husband. Whether they're at a kid's practice, a game, or enjoying the wonderful sunny weather of the area, she's always happy to be with her family. She is an avid reader and thus her favorite way to decompress from life is by reading a book on her iPad.