4 of the Best Things About Relocating to Colorado Springs
Posted by Ashford Realty Group on Wednesday, September 29, 2021 at 6:43 AM
By Ashford Realty Group / September 29, 2021
Comment
Colorado Springs is breathtaking because of its mountains and weather. It is packed with wonderful neighborhoods that are new developments close to the downtown and historical streets. Colorado Springs has so much to offer you as you relocate. Colorado Springs is close to the big city, Denver. Many people chose to live in Colorado Springs because of the proximity. Apartment rentals cost about $1,200 a month and the median home cost is $410,900.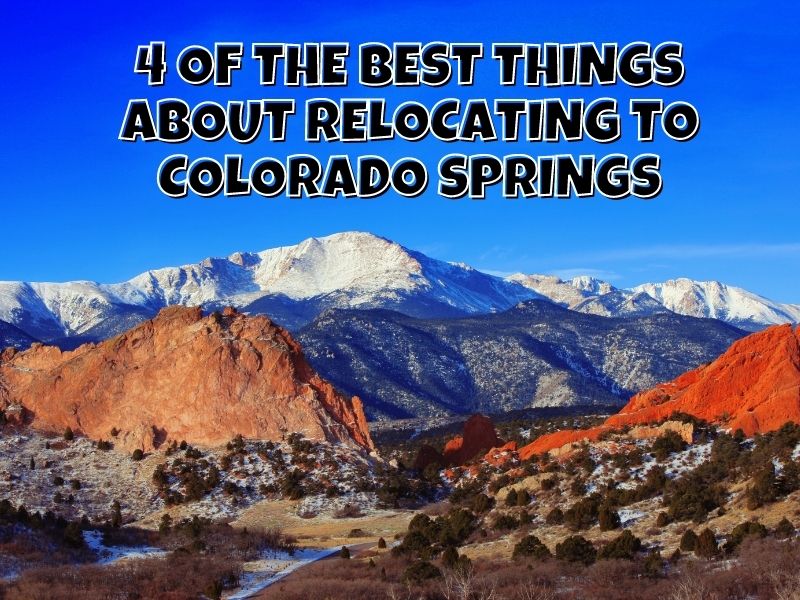 The US Olympic Training Center is located in Colorado Springs along with America's highest suspension bridge. There is plenty of sun, but a little less oxygen due to the high altitude. The elevation is at 6,000 feet and it is said that this can take about a year of getting used to.
What are the best things about Colorado Springs? Let's dive in and take a look at the top 4!
Affordable Housing
Colorado Springs offers more affordable housing than other parts of the state and this contributes to why so many desire to relocate there. This allows more families to afford the life they desire in a more suburban area while still being able to commute to work in Denver.
Community
Even though Colorado Springs is a city, it feels more suburban because of the number of families that live there. There is always something to do that is family-friendly. The common activities are festivals, farmer's markets, and music events.
Casual Lifestyle
Most larger cities have a fancier lifestyle while Colorado Springs is more casual and comfortable. It is common to see residents dressed as if they are on their way to a hike because of the close proximity to the Colorado Rockies. Many often visit the Garden of the Gods which is in the Pikes Peak national park and features geological formations that are deep red and pink and white rocks in formations. The Pikes Peak national park attracts about 6 million visitors a year. It has 21 miles of trailers and is a popular hiking, rock climbing, horseback riding, and mountain biking place to go to.
Quality of Life
Many people are missing out on a great quality of life, always chasing after the next thing or miserable in the climate where they live. Colorado Springs offers a great quality of life with wonderful weather year-round and a variety of outdoor activities that get you away from life's distractions. Residents are happy and healthy. It also ranks as one of the cities with the cleanest air.
This is just a little snippet of some of our favorite things about Colorado Springs. If you're planning on relocating to Colorado Springs, feel free to browse the communities below or learn more about moving to Colorado Springs here.