4 Reasons to Make a Move to Colorado Springs Now
Posted by Ashford Realty Group on Friday, December 3, 2021 at 3:49 PM
By Ashford Realty Group / December 3, 2021
Comment
Colorado Springs is a beautiful city with plenty of opportunities and adventures to offer both visitors and residents. What makes Colorado Springs "the place" to call home? Visitors to Colorado Springs quickly discover how amazing and welcoming this city is and several find that they don't want to leave. There are so many reasons to make the move to Colorado Springs but, here are 4 of the top reasons.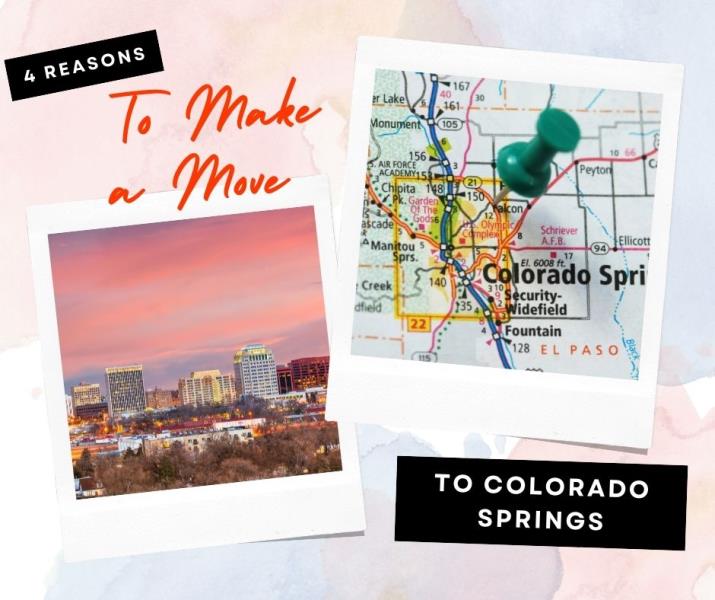 Affordability -
Of course any time someone is considering a move, the cost of living is going to be a top consideration. The housing in Colorado Springs offers a wide range of affordable housing for any budget. Whether you are looking to buy or rent, the cost of housing won't break your wallet. Aside from housing, everyday costs are lower than the average city as well.
Healthy Living -
Colorado Springs has amazing views of the mountains and front range making getting outside to explore a common occurrence. There are an abundance of hiking trails to walk, run or even ride horses, so many in fact you can have a change of scenery every day of the month. The trails vary in difficulty, length and terrain making them even more attractive due to how accommodating they can be. Winter sports are also readily available just a short adrive up the mountain. Enjoying nature and staying fit go hand in hand in Colorado Springs.
Work-Life Balance -
Unlike most larger cities, Colorado Springs is the true definition of business casual. Most employees look like they are headed out on a hike or ready to go fishing. Of course, this leads to a comfortable work environment and right when you clock out at the end of the day, you can hit your favorite hiking trail. Colorado Springs has a strong feeling of community, they definitely love to show it with festivals throughout the year.
Climate -
A huge attraction to Colorado Springs is the weather, it is very mild year-round. Colorado Springs still gets to experience all four seasons which most residents appreciate. Yes, Colorado Springs does get plenty of snow but, due to the elevation of the city, it usually doesn't stick around long unless you head up to the mountains. Residents find that they can start their day off in shorts and the next morning find themselves shoveling snow.
Deciding to move to another city can be overwhelming, Colorado Springs should be at the top of your list of cities to consider. A city that is able to provide families a safe, fun environment and has plenty of amenities and adventures for everyone.
Ready to make the move!? We're here when you're ready!