4 Things to do with Your Finances Right Now if You Want to Buy a Home
Posted by Ashford Realty Group on Thursday, December 30, 2021 at 8:16 AM
By Ashford Realty Group / December 30, 2021
Comment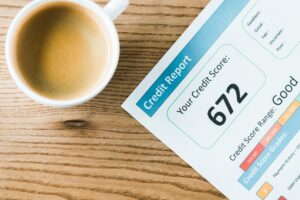 Having your finances in order is an important first step when deciding to purchase a home. Getting your finances in order not only puts you at an advantage by knowing what you can afford and are willing to pay, but it will also set you up to be in the best possible position to get a loan that works in your favor. Lenders are going to dig deep into your financial health to determine their risk of loaning you the money for your home and ultimately deciding the interest rate you'll pay. Of course, the lower the interest rate, the more wiggle room you have on the price of a home. Take these necessary steps to put you in the right direction for home buying success.
Get a Credit Report
Get your credit report at least six months before purchasing a home, this will give you time to review, correct inaccuracies, and work on anything that could boost your credit score before your home purchase. Your credit score is of vital importance, it will not only determine if a lender will loan you the money for your home but, it will also determine the interest rate and down payment that they will require.
Carefully examine your credit report, check for inaccuracies, if there is something to dispute, get the ball rolling right away, it takes time for a dispute to be reviewed. Look at your debt, of course, you need to pay down your debt as much as possible, work on getting those debts paid down, and more importantly make sure you are paying your bills on time.
A credit score of 740 or more should provide the best opportunity for a low-interest rate and little money down on your home. Anything lower than a 620, will likely drastically reduce or eliminate you from being able to get a loan at all. Purchasing a home is the most expensive purchase most people ever have in their lifetime, so you can't blame a bank for having high expectations when loaning out money for a mortgage.
Proof of Income
Being able to provide a lender proof of a steady income is required. Lenders will take a look at the last two years of your life and pick through it with a fine-tooth comb. Continuity of income will be verified with your employer to prove your job is steady. If you work a job that is commission based that fluctuates your income, most lenders will require you to have been in your job longer than two years.
This is not the time to pull out all of your tax deductions showing that you have zero income.
9 Home Buying Mistakes to Avoid
Have Available Cash
While not all loans require a down payment, lenders will want to see that you have money available. Lenders will ask for your bank statements or other statements such as retirement accounts to show that you have assets and money accessible to take care of your new home. Lenders want to make sure that you have funds set aside in case of emergencies, such as losing your job or an expensive repair that needs to be done. They want to make sure that you are taking care of their investment.
If a down payment is required, the down payments can range anywhere from 3.5% up to 20%, but you will still need cash afterward to qualify for your loan. A lender is looking for reserves to cover the expenses necessary to own a home.
Related: How Much Can I Save if I Have Good Credit?
Know What You Qualify For
It is suggested before buying a home, research and understand your mortgage options. You will want to start this process three months before buying your home. Starting this process in advance will not only give you an idea of how much you can afford but, will prepare you for when the buying process has come because you will have all your financial paperwork lined up.
A financial advisor can help you determine if a fixed or adjustable rate is better for you, this is usually determined by how long you plan on living in the home. They will thoroughly review your financial information to help determine what amount a lender will likely be willing to give you. You may end up being surprised when the buying process begins that a lender finds you qualify for more than initially determined.
Looking to buy a home in Colorado Springs? Please feel free to contact our office anytime, we'd love to help you with your home buying needs.