5 Important Benefits of an HOA
Posted by Ashford Realty Group on Thursday, February 17, 2022 at 6:08 AM
By Ashford Realty Group / February 17, 2022
Comment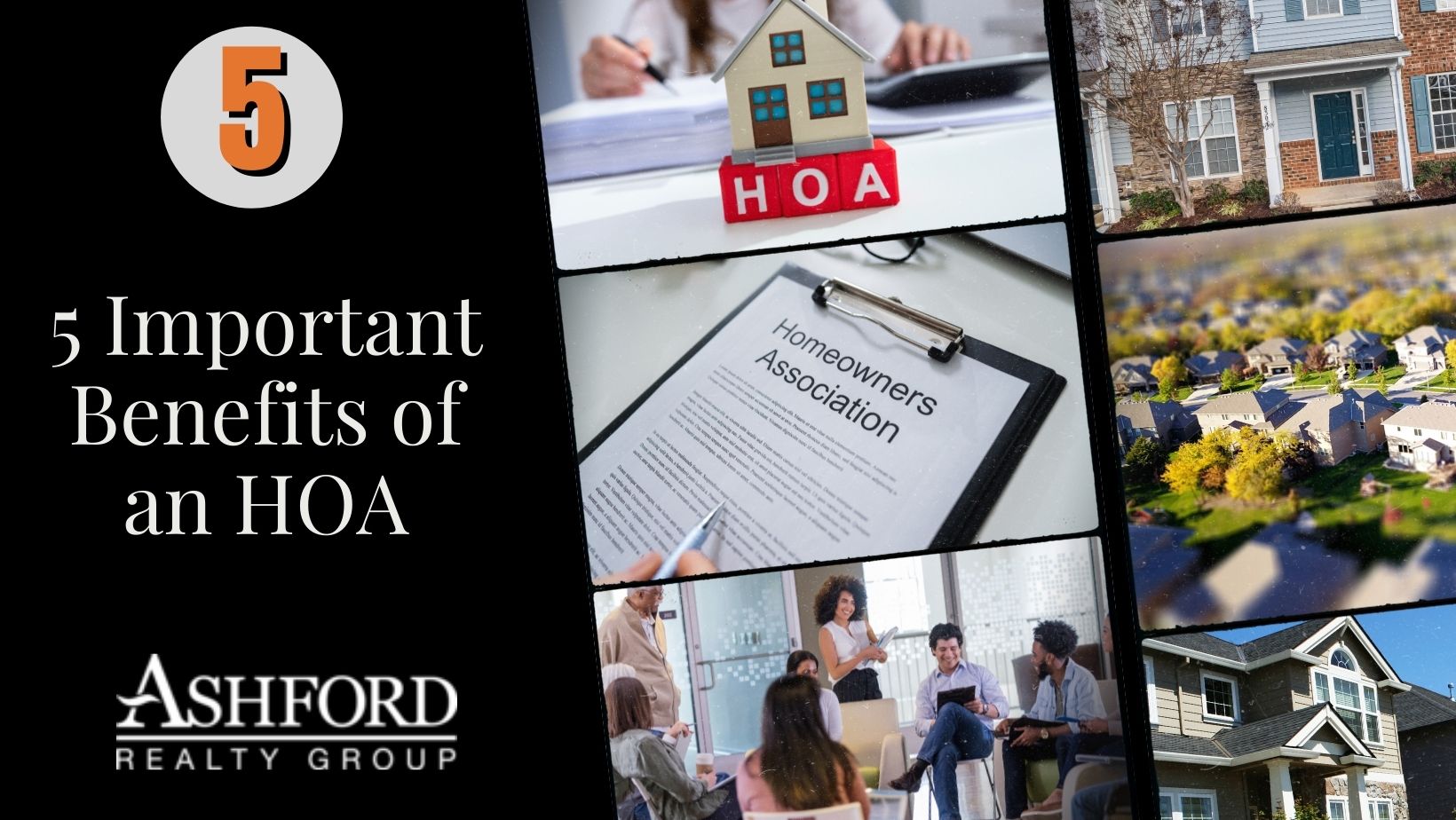 When you shop for a home, you will quickly notice there are some communities that have HOAs, while others do not. What are the benefits of an HOA?
Living in a neighborhood with an HOA means an associated cost, paid annually, quarterly, or monthly. Is it worth it? Consider our list of 5 benefits of an HOA.
1. Community Amenities
One of the most obvious benefits of an HOA is the community amenities. While these amenities vary, some HOAs pay for and maintain community pools, playgrounds, stocked fishing ponds, walking paths, or clubhouses.
Access to a semi-private community center for hosting parties, having a well-maintained playground or dog park around the corner, or being able to walk to a neighborhood pool are all excellent benefits of an HOA that often make the costs worthwhile.
Some HOAs include golf courses, security, fitness centers, and more. The cost of an HOA can be quickly offset when you consider the value it adds to your life and the gym memberships, tee time fees, and aquatic center tickets you won't need to purchase.
2. Insurance
In some cases, one of the benefits of an HOA is the insurance they maintain for parts of the community or even your property. It is common in townhome and condo communities for the HOA to insure parking lots, common areas, and even the roof of your home. This may result in saving money for you when it's time to replace the roof or the parking lot needs to be redone, but make sure to inquire about the cash reserves of the HOA to find out whether costs will be covered or divided among homeowners when emergency repairs or maintenance are needed.
If you live in a single-family home neighborhood, you can expect the HOA to ensure all common areas, like playgrounds, community pools, and fitness facilities. The details of these insurance policies will vary, so have your real estate agent inquire about the details for you.
3. Property Values
One of the sometimes overlooked benefits of an HOA is the way it protects your property value. The value of your home is impacted significantly by the way your neighbors maintain their own homes.
Messy front yards, homes' exteriors in need of repair, unkempt landscaping, and holiday decorations left up all year are all issues that can detract from the desirability of your neighborhood. They are also issues that will be managed by your HOA.
This is why homes in neighborhoods with an HOA tend to increase and maintain their property values.
4. Income Property Regulations
In some HOAs, homeowners are prohibited from renting their homes as income properties. This is one of the benefits of an HOA if you are looking for a community with long-term residents.
This may be a pro or a con for you if you plan to use your home as an income property one day, or if you hope to offer all or part of your property for a short-term rental like a VRBO or Airbnb. One of the benefits of an HOA in this category comes if you prefer to know your neighbors. Many people find it more comfortable to own a home in a neighborhood of homeowners, rather than have new neighbors on a regular basis.
5. Landscaping and Exterior Maintenance
This is one of the benefits of an HOA that will vary significantly depending on whether you live in a community of condos, townhomes, or single-family homes.
In most cases, the HOA is responsible for at least some level of landscaping and exterior maintenance. This may include all of the landscaping in the community and front yards or may be limited to common areas.
Many HOAs regularly pressure wash sidewalks and keep up with seasonal and weather-related maintenance like snow plowing and salting sidewalks and roads, mowing grass, and raking leaves.
When you are ready to begin your house hunting journey, or for more questions about the benefits of an HOA, contact us today! We are ready to help. Give me a call today!