5 Ways to Make Your Home More Cozy
Posted by Ashford Realty Group on Friday, January 7, 2022 at 9:40 AM
By Ashford Realty Group / January 7, 2022
Comment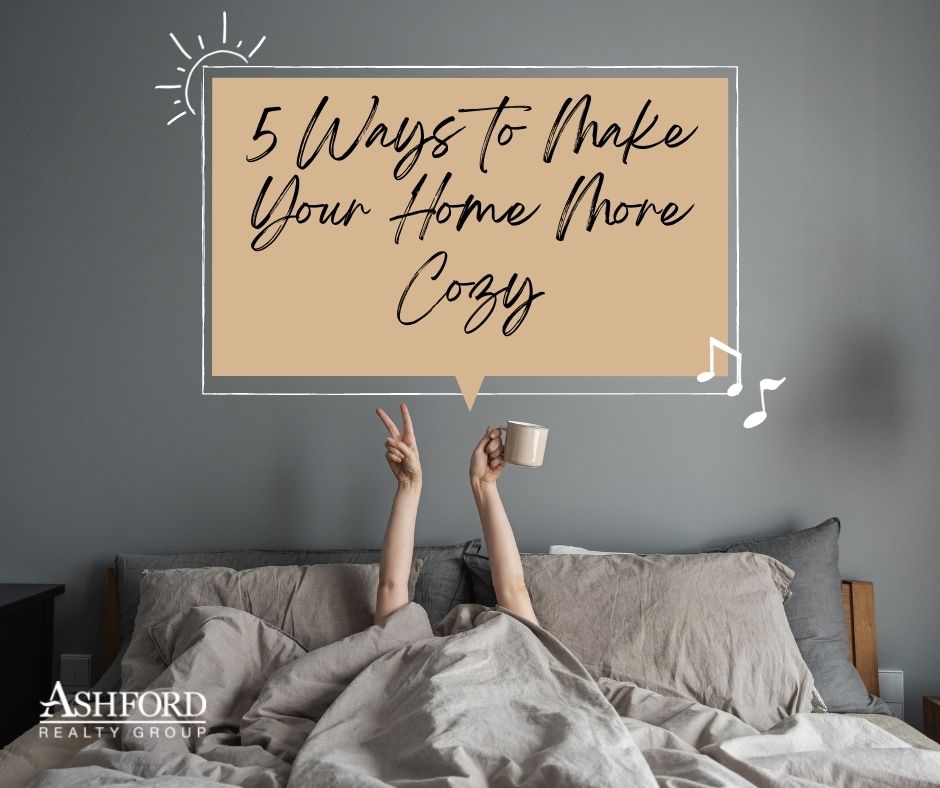 Want to make your home feel cozy and inviting? A few simple steps can transform your home into a warm, welcoming space and it doesn't have to be difficult or expensive. When hosting a guest, you want them to feel comfortable in your home, so when they comment that your home is cozyRead further for some simple, inexpensive steps that you can take to give your home just the right amount of cozy. you've hit the jackpot.
Plants and Flowers
Bringing a little life to your home not only can bring a smile to your face but can provide a cozy feel to your home. Don't have a green thumb? That's okay, stick to easy to manage plants such as succulents or even a few fake flowers or plants that provide just the right amount of color and liveliness to your home.
You don't want to overwhelm your home with greenery and burst of color with flowers, so keep it simple. In the kitchen, you can have a few small indoor herb plants making your plants useful as well as bringing life to your kitchen. Another great place for a small plant in the bathroom would be a great place for a fake plant, it is not only pleasing to the eye but gives a spa-like feel for a cozy feel.
Spruce up your living room, dining room, and entryway with a plant or flowers. These rooms are excellent places to add a pop of color, so think about adding a few flowers. The living room is usually a larger room and a space more occupied, so adding a pop of color can create a more relaxing ambiance. A perfect place to cozy up and read a book or watch a movie.
Window Treatments
Window treatments are a wonderful addition when creating a cozy room. You would be amazed at the impact a good window treatment can do on a room. Window treatments not only provide privacy, but they also protect your home against the harsh rays of the sun.
A big benefit to window treatments as they can easily be changed with the seasons or your decorative style. In the colder months, adding window treatments that have the extra thick layer can block out some of the cold that finds its way through your windows.
Prices of window treatments vary, like most things you buy, depending on the quality of the product. You will pay more for custom-made curtains than you would if you are buying already manufactured and packaged curtains. Window treatments can fit in any budget.
Lighting and Mirrors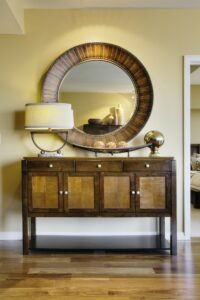 Lighting is of utmost importance in every room of your home. You don't want to limit a room to one singular overhead light, add more lighting options with a few lamps here and there. The type of bulb you use can also change the vibe of the entire room, make sure you are using a light bulb that is warm and aesthetically pleasing. You nor your guests want to feel like they are under a microscope or being interrogated.
Aside from using the right light bulb and adding lamps, you can also consider a few other lighting options. String lights create a peaceful, relaxing atmosphere and can be added practically anywhere. Smart lights are another reasonable option, using a hue light bulb, you can change colors to whatever mood strikes you or have the colors change on a continuous loop. Hue light bulbs are not cheap but, well worth the investment.
Adding a night light in the bathroom or a candle warmer that generates light is a wonderful addition, giving a comfortable, cozy feel. Perfect for taking a warm bath to wash the stress of the day away.
Candles are another viable lighting option with the cozy flickering light from the flame. Most people don't only light a room by candlelight, so this would be an added feature to pull a room together. Even better, select a nice, scented candle to add that extra cozy feel.
Mirrors are an excellent addition to making a room feel cozy. Adding a mirror cannot only make an otherwise small room feel bigger but the reflection can help the light bounce around the room.
Rugs
Let's face it, hardwood and laminate flooring has become extremely popular and isn't going anywhere, anytime soon but, it doesn't help when making a room cozy. This type of floor is chilly under your feet, so to keep your home cozy and warm adding a rug can be your solution.
There is not a room in the house that could not benefit from having a rug. Rugs are perfect for taking away the chill of the bare floor but, they can also be an artwork. Adding a rug with a design or just color can make a room complete, pulling everything in the room together.
Textiles
A few decorative pillows or a throw blanket draped over the back of the couch, or a chair provide a welcoming invitation to curl up and read a good book or snuggle up and watch a movie. Of course, you want to be sure that to make sure that the blanket or throws you are displaying are really as comfortable as they look.
Especially during cold months when you are already layering on clothes to stay warm and going outside is avoided, a comfortable, cozy spot to spend some time is going to pique your interest. Enjoying some hot cocoa or a cup of coffee, wrapped in a blanket on the couch is an ideal place to spend your time.
Find your cozy home in Colorado Springs with Ashford Realty