6 Questions to Ask a Real Estate Agent
Posted by Ashford Realty Group on Monday, December 13, 2021 at 6:34 AM
By Ashford Realty Group / December 13, 2021
Comment
When selling a home, making sure to find the right realtor is important. What questions should you ask a realtor before making them your Realtor®? Finding someone with experience, knowledge, proven success, and willingness to work to accomplish your goals without costly mistakes is not always easy to find. Interviewing prospective Realtors® is an important step when selling a home.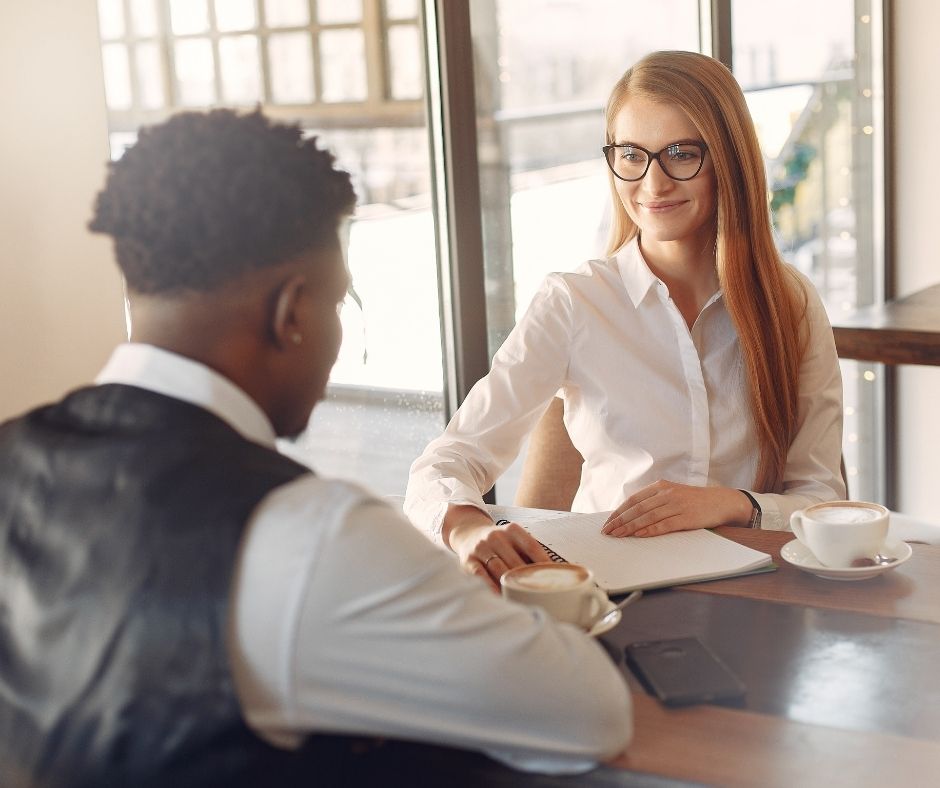 What are Their Training and Background?
Understanding the differing levels of training and education a real estate professional has will give you a better idea of what type of experience you will have when selling your home. First and foremost, you need to confirm that the professional you choose is licensed in their state. There are three different types of real estate professionals, a Real Estate Agent, a Real Estate Broker, and a REALTOR®. So what's the difference between these professionals?
A Real Estate Agent has the minimum required education and testing requirements to become licensed in their state. They work under the supervision of a broker. A Real Estate Broker has additional education and testing and has also maintained a real estate license for a longer period. Finally, a REALTOR® can be either a Real Estate Agent or a Real Estate Broker that belongs to the State and National Association of REALTORS and are a member of the local MLS. Ideally, a REALTOR is what you want.
How Much Experience Do They Have?
When asking about experience, you have to take into consideration not only the years of experience that they have but, how many years of that experience has been spent in your geographic area? If they have ten years of experience but, just recently moved to the area they may not be as familiar with the local market. Ideally, you want someone with a proven track record in your area. Another consideration is whether or not they are experienced with your type of property. If they have a proven track record of selling smaller, single-family homes in a neighborhood, they may not be the best person to sell your custom-built home with acreage.
What is their Proven Track Record?
Ask the real estate agent to provide you with data on their recent listings, sales dates, prices, and addresses to provide you with a sense of the agent's success with selling homes. If you notice a large gap between listing and selling a property the agent may not be the best choice. Large gaps between listing and selling imply that the agent isn't properly pricing homes or simply being unrealistic.
Do They Have References?
...and can you contact them? Make sure to ask the agent references from current or previous clients within the last year. Having the opportunity to speak with a minimum of three clients that are currently or have previously worked with the agent can give you the added confidence of getting to know the agent a little better. If you don't want to reach out to their past and/or present clients, you can ask for verified testimonials and reviews.
Recommended Sales Price
Asking an agent to give you a recommended sales price on your home, even before seeing it in person will give you a sense of whether or not the agent is familiar with the area and if they are reasonable when pricing a home. An agent can pull comparable market analysis for similar homes to yours that are currently on the market or have recently sold, this should be their guide so that they can give you a recommended sales price. Of course, most agents would prefer seeing the home themselves before suggesting a sales price but, it still gives you a good idea as to the agent's ability to properly price your home.
Suggested Prep Work?
A good agent will be able to make recommendations to make your home more marketable. Common recommendations are downsizing furniture, cleaning up your yard or updating your landscape, painting, and more. If you have an older home you are trying to sell, the agent may recommend having a pre-sale home inspection to ensure that there are no hidden issues that need repair.
What is Their Commission?
In total, a seller should expect to pay approximately 5% to 6% of the sales price of their home in commission. The commission is generally split between the buyer's agent and seller's agent. The rate could vary but, 5% to 6% is most common and you want to confirm that you won't be paying more than expected. You could also attempt to negotiate the agent's commission if you feel like they are asking too much or more than you are willing to pay.
What about additional fees?
Many agents, brokers, and companies charge unnecessary fees to their clients without adding any value to the experience. Double-check you are not being charged for these fees!
This is extremely important for a seller because the buyer doesn't typically pay the agent a commission. The commission for the buyer's agent comes at a final sale price. The standard commission for a real estate transaction is typically 6% of the final sale price, due at closing, and split between the seller's agent and the buyer's agent.
Commissions can vary depending on circumstances. This is why you always need to discuss real estate costs openly with the agent on the front and you know exactly what to expect. Remember, the goal is to note the most profit from the sale of your home, not pay the least in fees. It's always better for the seller in the long run to partner with the best agent you can find, not necessarily one with discounts or lower fees.
When searching for the right real estate agency to work for you, it is important to take your time to find the best fit. Finding an agent that checks all the boxes is wonderful but, you also have to take into consideration whether or not your personalities mesh as told. If you are sitting down to interview an agent and they are constantly interrupted or seem distracted maybe they are too busy to put the time and energy into taking you on as a client.
Ashford Realty Group offers their clients a one-of-a-kind experience, you not only get a real estate agent, you get a team to work for you. They have a contractor on staff that can inspect your home and offer to complete necessary repairs at a discounted rate. Of course, you can hire your own inspector and if repairs are needed, your own contractor but, with having a contractor readily available through your real estate agent, you are saving time and money.
For more information on Colorado Springs homes for sale, contact our office today! We would love to provide you a free consultation, answer your questions and discover if we can offer you what you need to sell your home.
Vital Information to Sellers:
Get our Full Seller's Report Here
6 Questions to Ask A Potential Real Estate Agent
What is the Absorption Rate and Why Should Sellers Care?
Is Now Really the Best Time to Sell?