8 Ways to Make the Most of a Small Kitchen
Posted by Ashford Realty Group on Tuesday, January 4, 2022 at 10:36 AM
By Ashford Realty Group / January 4, 2022
Comment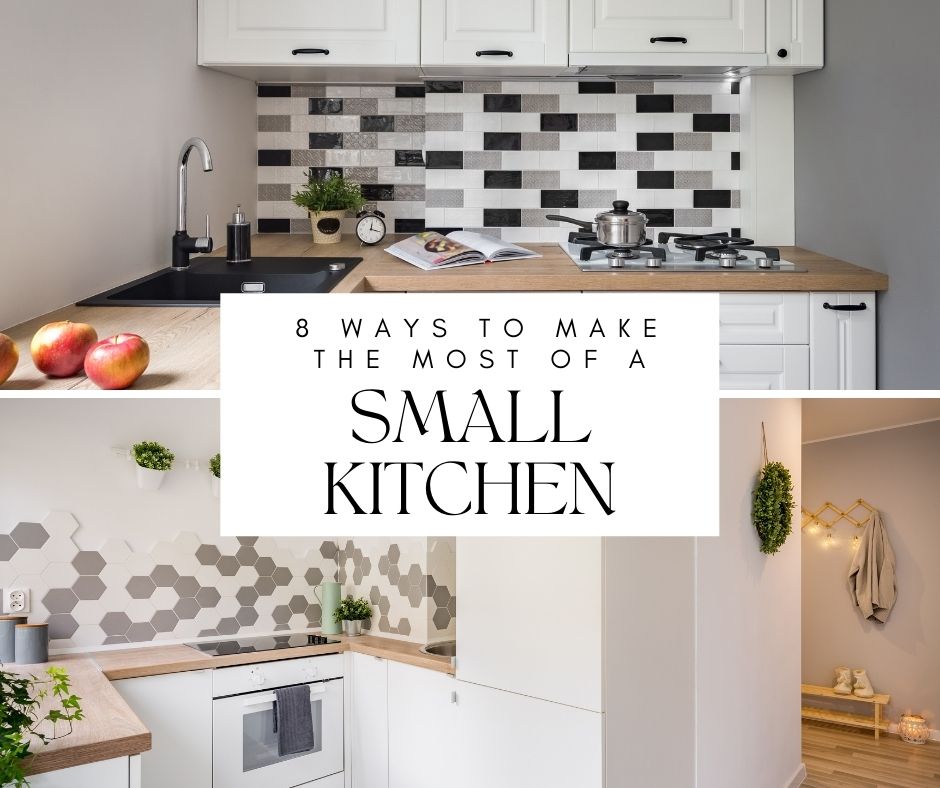 If you have a small kitchen in your home, you already understand the challenges it presents. Storage and meal preparation become daily challenges, and incorporating design elements you like can be tricky, too.
Keep reading for 8 ways to make the most of a small kitchen.
1. Declutter
First things first: making the most of a small kitchen requires that you are only storing and displaying things you actually use and enjoy. That means decluttering and donating, selling, or recycling anything that isn't serving you in the space.
In some cases, you may want to move some items out of the kitchen without removing them from your home, like seasonal dishes or countertop appliances you use rarely but do not want to part with.
2. Add an Island
If your kitchen doesn't have an island, consider adding one with locking wheels to serve as a versatile surface that can move to whatever location is most convenient at the time. You can use it in many ways:
additional prep space while cooking
set out drinks or a charcuterie board while entertaining
pull up a chair and use it as a breakfast table
3. Pay Attention to Vertical Space
Even if the footprint of your kitchen is small, you may be able to make the most of your small kitchen by maximizing vertical space.
A few ways to use your vertical space and free up cabinets and countertops are:
magnetic knife strips
hanging pot racks
mounted dish drying racks
hooks for oven mitts
More: 7 Essentials for a Tiny House
4. Cleaning Supplies that Work with the Design
If you are limited on counter, closet, and pantry storage, you may need to keep some of your larger cleaning supplies out in the open.
This will likely bother you less if you choose something that fits the design of the space. For example, dish the brightly colored plastic broom in favor of a more beautiful, wooden one that you won't mind having on display.
5. Good Lighting
Poorly lit spaces appear smaller than they are. Invest in quality, on trend lighting to make the most of your small kitchen.
For a fresh, invigorating aesthetic with a more modern feel, opt for cool white or LED lighting. A more romantic, cozy atmosphere can be achieved with warm lighting.