Avoid These Common Mistakes When Selling Your Home
Posted by Ashford Realty Group on Saturday, May 21, 2022 at 9:51 AM
By Ashford Realty Group / May 21, 2022
Comment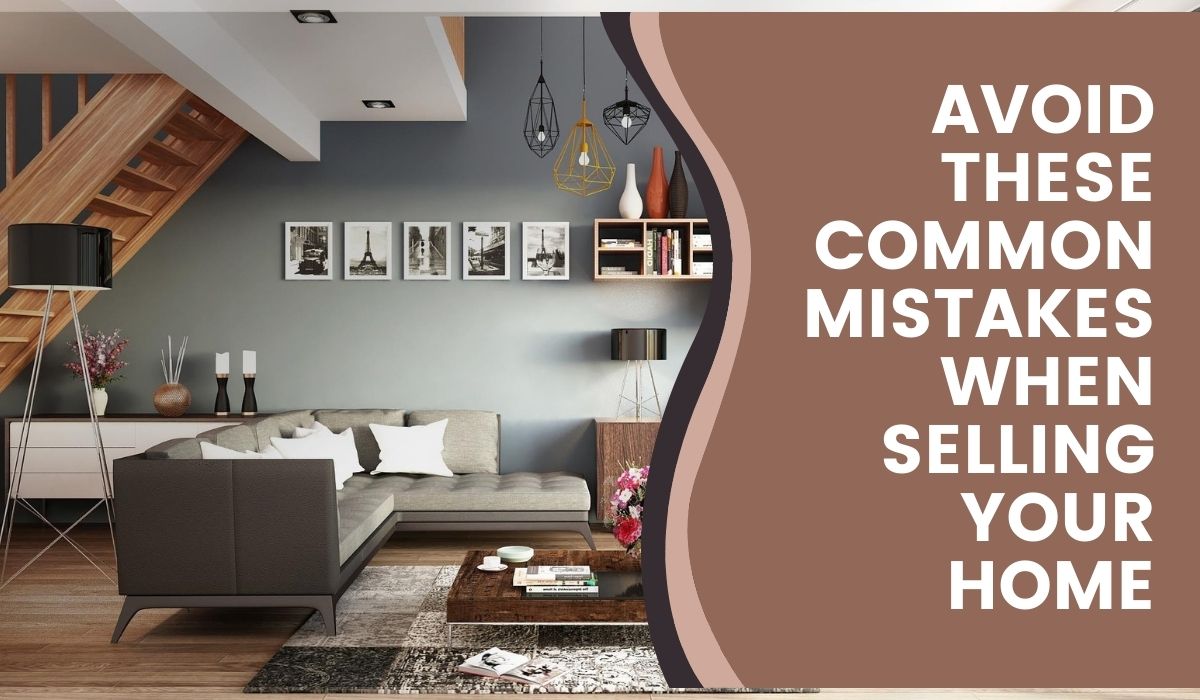 Selling a home can be overwhelming at times, avoid these common mistakes when preparing to list your home. The process of selling your home can be taxing both mentally and physically, so you want the process to go as smoothly as possible. Getting your home prepared to sell is extremely important to ensure you get the best offer possible.
Whether it's a task that is overlooked or just skipped altogether, here is a list of mistakes that people make when listing their homes that can easily be avoided.
Pre-Listing Home Inspection
While a pre-listing home inspection is not required, you would be amazed at how helpful a pre-listing inspection can be. A home inspection is likely going to take place during the sales process, having a pre-listing home inspection can better prepare you for issues that you possibly weren't even aware of. The inspection will allow you to take care of these issues before they are discovered during negotiations, possibly costing you lose the sale.
Sprucing Up Your Floors
Unless you have just had new flooring installed, your floors will likely need attention before putting your home on the market. The best time to spruce up your floors is right before you stage your home, this way there shouldn't be a lot of excess traffic wearing down your hard work. Take the time to refinish your hardwood floors or clean your carpets. Carpet cleaning is imperative, the amount of dirt, dander, and odors your carpet traps is insane, cleaning your carpets will freshen up the entire room.
Deep Clean Your Home
Deep cleaning your home is a task that is commonly overlooked when selling a home. Unfortunately, when a potential buyer is looking at your home, they will be your biggest critic. Every nook and cranny will be looked at, so you want to make sure that nothing is missed when cleaning your home. Nothing is more off-putting to a potential buyer than a home is dirty. A dirty home will leave a potential buyer wondering what else has been neglected in a home if simple household cleaning isn't done. Even if you are a neat freak, a good suggestion would be to hire a cleaning professional to come into deep clean your home, this will give you peace of mind that nothing is missed.
Foregoing Staging
Staging a home is a step you don't want to miss; it can impact whether your home sells quickly or sits on the market for a while. If you are still living in the home, staging will likely not be a big issue because your home is already furnished. However, if you have already moved out, consider leaving some furniture in place until your home sells. Potential home buyers want to imagine their family living in your home, and keeping furniture in the home will allow them a better opportunity to visualize what their family will look like in your home.
Failing to Repaint
It's amazing what a fresh coat of paint can do to make a good impression. If the exterior of your home is looking rundown or painted an unflattering color, the traffic your home gets may be potential homebuyers just driving by. The color of your front door is just as important to attract homebuyers.
The interior needs a fresh coat of paint to ensure that any wear, scratches, chips, and marks are covered up. The colors also need to be neutral; you'll want to cover up the red accent wall no matter how much you love it. Neutral colors give potential buyers a better opportunity to visualize their belongings in your home.
Mismatched Appliances
You may not think that a black stove with a stainless-steel dishwasher would be a big deal but, it is. Potential homebuyers are evaluating every aspect of your home, you'd be kidding yourself if you think they will overlook mismatched appliances. While some potential buyers may not be too concerned with the mismatched appliances, to others it could be a big deal.
Consider changing out the appliances so they are all matching before putting your home on the market to avoid it ever being an issue in the first place. If you decide not to change out the appliances, be prepared to receive a contingency that the appliances will be updated or that the homebuyer wants a credit to go towards updating the appliances themselves.
Neglecting Your Yard
A well-maintained yard will add curb appeal to your home. You don't want potential buyers to keep driving when they see an unkempt, overgrown yard. You need to make sure that your yard is cut and trimmed regularly and that any fallen branches or debris is picked up.
If it's in your budget, hiring a landscaper to ensure your yard looks it's very best isn't a bad idea. Hiring a professional to maintain your yard, is one less thing you have to worry about.
Conclusion
When putting your home on the market, you need your home to be in top-notch condition, almost as if it were just built. As you know, buying a home is usually the largest transaction that most people will ever make, so they want to purchase a home that fits their family with a few issues or updates as necessary. Putting the time and effort to update your home can make the entire process easier for everyone, leaving everyone happy.