Can You Fire Your Real Estate Agent?
Posted by Ashford Realty Group on Sunday, March 6, 2022 at 6:50 AM
By Ashford Realty Group / March 6, 2022
Comment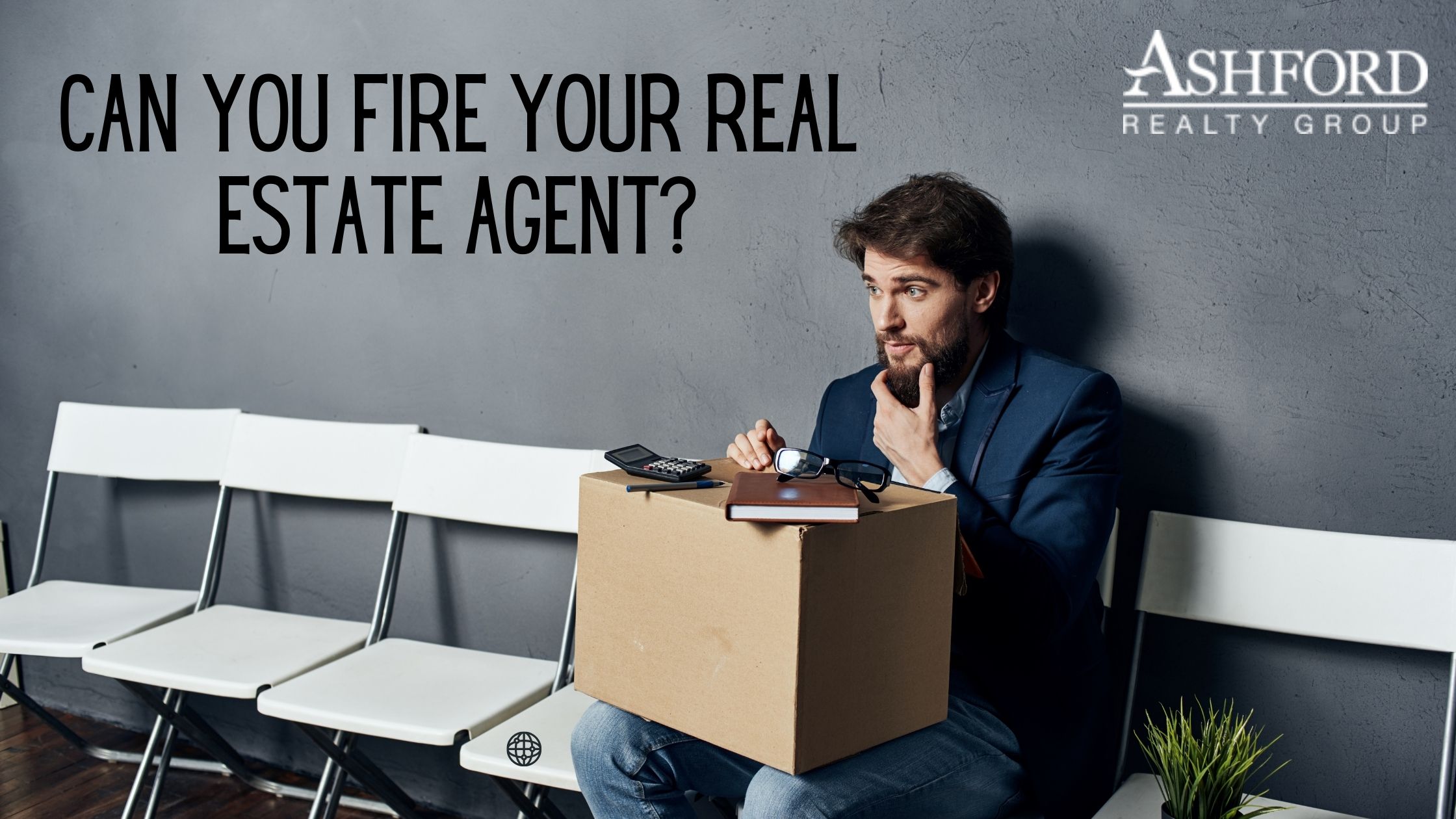 You've hired your real estate agent but, you no longer feel confident in their services. Can you fire your real estate agent? The quick answer is yes you can, but you need to understand what repercussions you may face.
The buying and selling process can be a stressful feat, to make the process easier you hire a real estate agent. Hopefully, you have done your due diligence interviewing agents before hiring the one that you feel will get the job done and advocate for you.
Unfortunately, there are times that you discover during the process that the agent you hired isn't at all what they seemed. Your agent is supposed to be your primary point of contact, guiding you through the entire process. If you find your agent isn't working out, before you rush into firing your agent, you need to understand the repercussions.
Discover what you need to know about firing your real estate agent.
First Steps
Before rushing into firing your real estate you will want to make sure that firing your agent is the best solution and not going to negatively affect you more than in the long run.
With any conflict, you would hope that both parties can rationally discuss the issue and have the opportunity to correct the problem, working with a real estate agent is no different.
If your home isn't selling as quickly as you wanted, it could be due to one of three common factors: location, condition, and price.
Location - Is the home located in the middle of nowhere? There isn't much a real estate agent can do when there is not a demand for a home in the wilderness, aside from waiting for a nibble.
Condition - If the condition of your home is turning potential buyers away, a good real estate agent will help you determine what needs fixing or a bit of a make-over. Ashford Realty Group will go through and evaluate your home, making suggestions to not only get the most money for your home but, to sell it quickly. Ashford Realty Group has a team of professional contractors to ensure that repairs can be done quickly, efficiently, and at a fair price. Hiring your own contractor is an option as well but, Ashford Realty Group is available to take the headache out of trying to schedule and potentially pay more money using a private contractor.
Price - Ideally, you want the price of your home to be priced right the first time but, it does not always happen that way. If the price is not right for the market, it may be necessary for you and your agent to re-evaluate and adjust your asking price. Ashford Realty Group will prepare an Estimated Net Proceeds Worksheet specific to the seller's circumstances during their free consultation to give the seller a better idea of what to expect when the sale of their home is finalized.
File a Complaint
If your agent will not agree to early termination of the contract, go over their head and talk to their boss. The broker is the boss of the real estate agency and has the power to terminate the contract regardless of the agent's opinion.
Speaking to the broker, they may be able to find a better solution to avoid the cancelation altogether, they don't want to lose your business, so they are going to offer solutions that will work for both of you.
If you are still unsatisfied and the broker will not agree to the early termination, you may need to speak to a lawyer. Make sure that you have a copy of the agreement and evidence of the breach of contract.
Additionally, you can file a complaint with the local real estate board or state division. If the desire to terminate your contract early is simply because of a clash in personality or you aren't happy with their performance, this is not a just cause to file a complaint with the real estate board.
A complaint with the real estate board or state division has to be due to the agent having unethical practices, such as not informing the client that they are a dual agent, working for both the buyer and seller.
Contracts
Did you sign a seller's/buyer's agent agreement? If you didn't sign an agreement, you can simply tell your agent farewell and move on. Unfortunately, it is very unlikely that a real estate agent has moved forward with you without an agreement.
The agent agreement is a legally binding contract and usually lasts anywhere from 3 - 6 months. If the agreement was signed, you need to thoroughly review the contract to determine how terminating your contract early will affect you as there could be legal repercussions.
Even if both parties agree to terminate the contract early, you could still incur some costs. When an agent begins working for you, they have not only spent time but, money to advertise your property. The agent will want to be reimbursed for their out-of-pocket costs.
No matter the reason for the early termination or if it was amicable or not, you need to be aware of a clause that could be in your contract, a protection clause. The protection clause could be put in place up to 6 months after you and the agent have parted ways.
The protection clause states that if your home sells and it is learned that the buyer learned of the home through the original realtors' efforts, you are obligated to them commission as if they were still your agent.
Ultimately, if you have signed an agreement and you don't feel you should be financially liable, the agent doesn't want to release you from your contract early, it may be necessary to hire a lawyer for assistance in resolving the matter.