Colorado Springs Best Landscaping Shrubs
Posted by Ashford Realty Group on Friday, March 25, 2022 at 10:25 AM
By Ashford Realty Group / March 25, 2022
Comment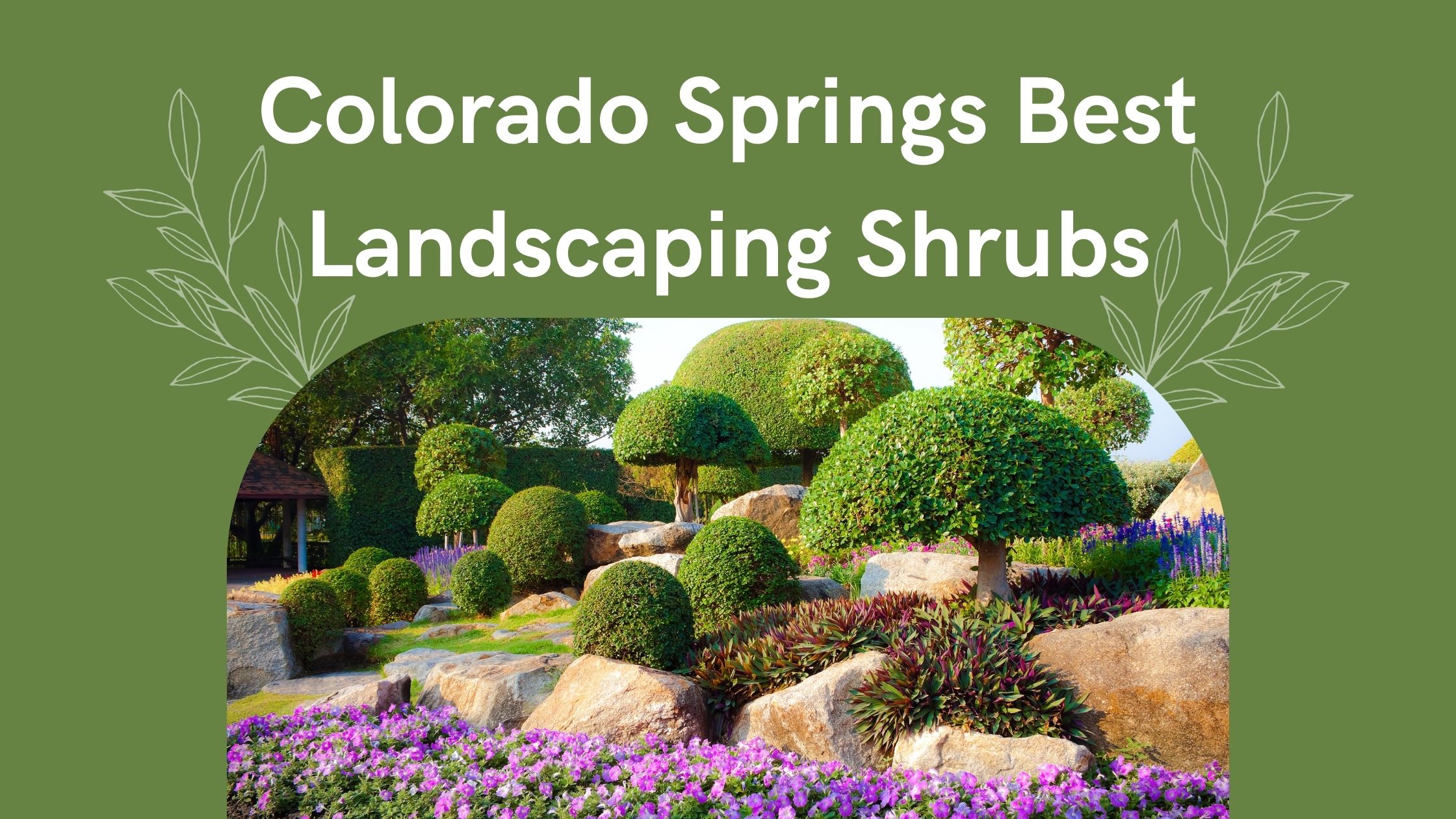 Colorado Springs can be a challenge for plants and shrubs to grow but, no one wants a boring landscape in front of their home. Homeowners want beautiful color and growth to present a welcoming feel, greeting visitors with open arms. It doesn't hurt to showcase their home, making it the envy of their neighbors.
Finding the right shrubs to showcase your home doesn't have to be difficult, especially with this guide to the best shrubs to plant in Colorado Springs.
Pawnee Buttes Sand Cherry
The Pawnee Buttes Sand Cherry is a hardy groundcover shrub with beautiful color. Ideally, the Pawnee Buttes Sand Cherry is planted on top of retaining walls or towards the front on flower beds with taller plants behind it.
In the spring, this plant produces masses of spring flowers that will make way for black cherries to produce in the summer. This plant is sure to attract wildlife. When fall comes around, the plant turns a bright red and purple which is nice to bring color to a normally drab season.
Panchito Manzinita
The Panchito Manzinita is a shrub native to Colorado, it is an excellent choice for shaded areas and does well in heavily forested lots you find in the Black Forest and Pikes Peak area.
This shrub is a semi-evergreen that is a spreading, low-growing shrub. It features glossy leaves that hold most of the year. In the spring, this shrub blooms small, white, urn-shaped flowers that will turn into red berries in the summer. When the shrub finally sheds its leaves, the plant stems that remain is a bright reddish-purple color.
Nanking Cherry
A hardy plant well suited for the front range and foothills is the Nanking cherry, this plant handles the elevation well.
In the spring, the Nanking cherry produces an abundance of white to light pink flower blooms. When summer comes around, this plant will produce edible sweet and tart cherries that many people enjoy eating straight from the bush. Often, the cherries are a kid's favorite but not to worry if they don't enjoy the shrubs bounty, the birds will certainly enjoy the fruit that doesn't get eaten.
Diablo Ninebark
The Diablo Ninebark is the perfect plant that will last all four seasons. Its beautiful, unique burgundy-red foliage is attractive to any landscape.
In the spring, this plant blooms clusters of small, white flowers that contrast beautifully with the leaves. Butterflies and hummingbirds are attracted to the white blooms.
Dwarf Globe Blue Spruce
The Dwarf Globe Blue Spruce is an excellent addition to a landscape, it keeps its round shape, keeping the pruning to a minimum. This is an excellent accent plant that stands out throughout all four seasons.
The pretty silvery-blue needles hold all year long, providing much-needed interest through the colder, winter months.
The Takeaway
Although there are several shrubs that grow well in Colorado Springs, adding color and beauty to your landscape throughout the seasons is a nice addition.
Hardy shrubs tend to fare better in the Colorado Springs climate, but just because they are hardy doesn't mean they need to be bland. Shrubs can add plenty of color to your landscape and as an added bonus attract wildlife.