Colorado Springs Holiday Gift Guide
Posted by Ashford Realty Group on Saturday, December 18, 2021 at 8:08 AM
By Ashford Realty Group / December 18, 2021
Comment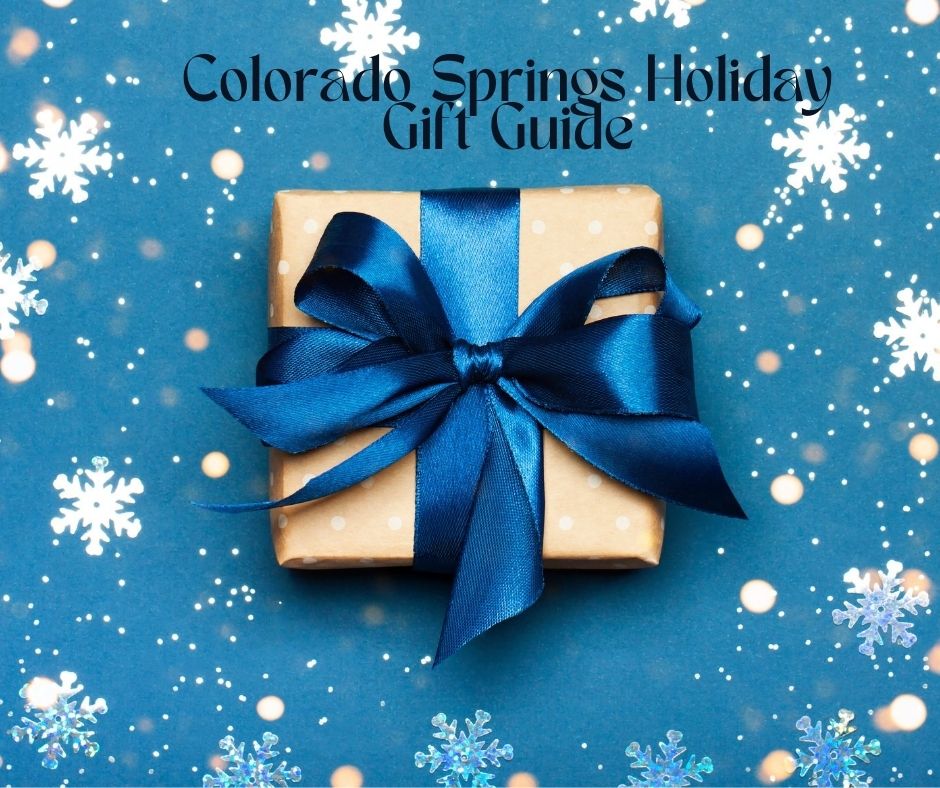 Holiday gift-giving can sometimes be a struggle, finding the perfect gift for your friends and family, there is always that person that feels impossible to find Shopping local may be the answer, finding a unique gift while supporting local businesses. Read on to discover some of the best gifts available in Colorado Springs and surrounding areas.
A gift certificate for whitewater rafting for the adventurer in your life would be the perfect gift. Send them on a 1/2 day trip whitewater rafting down the Arkansas River. There are two trips available through Clear Creek Rafting, both are 1/2 day trips but, one is a milder adventure than the other. Bighorn Sheep Canyon offers rafting to the beginner, offering a milder, scenic rafting experience. A more thrilling experience can be found in the Royal Gorge taking you underneath North America's highest suspension bridge. Both adventures are exciting for a person that enjoys adventure but, there are age limits to each one; Bighorn Sheep Canyon has a minimum age requirement of 7 years old while the Royal Gorge minimum age is 14 years old. Each adventure will include the use of a wetsuit, splash jacket, and bootie use, as well as free digital photos and a souvenir water bottle. Prices for these adventures vary depending on which trip you choose and can be used for any 1/2 trip on Clear Creek in Idaho Springs.
The Arkansas River Tours offers a variety of trips from 1/2 beginners to 3-day advanced whitewater rafting and fly fishing packages. Arkansas River tours offer an adventure for any experience level and are sure to be packed with fun and adventure. Gift certificates for Arkansas River Tours can be purchased in any increment and don't have an expiration date. This is the perfect gift if you want to give your adventurer a nudge to take on a whitewater rating adventure but, you don't want to spend the full amount of a rafting package.
Allow your adventurer to bike through the wilderness and take in magnificent views. Mountain biking through the Cheyenne Canyon area on the rugged terrain and bike through old tunnels while getting to experience the historic gold mine railway line. Tours cost approximately $100 per person (depending on the time of year) and include the use of a bike, helmet, and souvenir water bottle.
The popular show American Ninja Warrior has not only encouraged people to get into shape but, promoted the challenge of fitness obstacles. A gift certificate to the Altitude Ninja Gym is perfect for a Ninja Warrior Enthusiast. Altitude Ninja Gym offers classes starting at $69 per month or an Open Gym punch pass starting at $119. The classes offered are for all ages and ability levels allowing attendees to explore their physical ability or push them to the next level.
The Space Foundation Discovery Center offers a unique experience exploring the universe without leaving Earth. Imagine giving the gift of space with the opportunity to explore different planets or drive rovers in the Mars yard. A Discovery Center Passport Membership would give your friends and family an out-of-this-world experience throughout the year with exclusive access to special events. When giving a Passport Membership, you are not only giving one gift, you are spreading your gift all over the world, all proceeds from Passport Memberships go towards funding education programs to teachers and students that also have a love for Earth and Space.
Sometimes the best gifts to give are the unexpected. Why not find the perfect, unexpected gift to someone special while keeping your purchase local?