Colorado Springs Most Historic Neighborhoods
Posted by Ashford Realty Group on Friday, March 4, 2022 at 6:42 AM
By Ashford Realty Group / March 4, 2022
Comment
Colorado Springs was established in 1871 and has revolved into an amazing city while keeping some of the city's historic neighborhoods intact.
Whether you are a history buff or architecture lover walking the quaint streets of these historic neighborhoods will transport you back to another time.
Buying a historic home has some amazing benefits, the charm, the quaint neighborhood, extra-wide streets, mature landscaping, and more.
However, as with benefits come some downfalls that also need to be considered. Owning a historic home, the home is going to be old and will likely require more consistent upkeep. Homes that are deemed historic could have rules that will need to be followed before making any changes or updates or require permission before you can move forward.
Before deciding to purchase a historic home, a buyer needs to weigh their options and determine if it is in their best interest to take on the challenge of being a historic homeowner.
Time to dig into the most historic Colorado Springs neighborhoods that everyone should check out.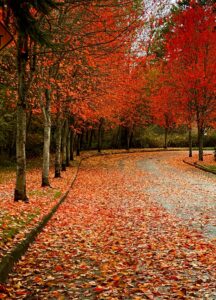 Old North End is conveniently located in the heart of Downtown Colorado Springs with the average home being built in 1904. Homes attract visitors from all over due to the beautiful, Victorian architecture.
The homes in Old North End offer one-of-a-kind homes, extra-wide streets that once accommodated horse and buggy, and mature landscaping.
Old North End is easily one of the most expensive sections to buy a home in Colorado Springs.
Old Colorado City is located between downtown Colorado Springs and Manitou Springs, a charming small-town with rich history and plenty of unique history.
The once coal mining town is now bustling with businesses, restaurants, unique boutiques, art, and so much more. Colorado Avenue is the popular, main road that runs through Old Colorado City.
Old Colorado Springs attracts plenty of tourists with events held every weekend in the summer months.
As for homes in Old Colorado City, they are older and ten to be smaller with the average home being built in 1909. Old Colorado Springs features beautiful Victorian-style homes among other home styles. Even though homes tend to be older, homebuyers have been updating and remodeling these homes.
Old Broadmoor is a unique neighborhood centered around the historic Broadmoor Hotel. The average home in Old Broadmoor was built in 1924 with gorgeous, historic Victorian mansions.
Located at the base of Cheyenne Mountain, Old Broadmoor sets itself apart from the newer section. Not only is Old Broadmoor located at the foothills of the mountains, but Seven Falls and Helen Hunt Falls are also, and Helen Hunt Falls is right next to the neighborhood.
Tourists come from all over to stay at The Broadmoor Hotel and explore the beauty of Seven Falls, Helen Hunt Falls, and the gorgeous surroundings.
The Skyway Park neighborhood consists of homes built in the '50s, '60s, and '70s with the average home built-in 1955. Home styles are mostly mid-century modern with beautiful scenery to include rolling prairies, woodland scenery, gorgeous meadows, and wildlife sightings.
Driving through the neighborhood, you will be transported back to a much slower time. The Cheyenne Mountain views, and winding roads help to calm the soul.
The Manitou Springs neighborhood is located at the base of the Manitou Incline, surrounded by mountains. Manitou Springs is easily one of the most unique neighborhoods, it's technically an entire city, not just a neighborhood.
The neighborhood exudes charm with the average home in Manitou Springs was built in 1956. Fountain Creek adds to the charm as it runs through the center of town.
Manitou Springs is a bustling town, located only 4 miles from Colorado Springs and situated between Garden of the Gods and Pikes Peak.
A popular tourist destination, plenty of sites to see, shopping, restaurants, and popular community events throughout the year.
Browse Some of the Historic Listings in Colorado Springs and Surrounding Areas