Colorado Springs Spring Break Activities
Posted by Ashford Realty Group on Monday, March 7, 2022 at 11:20 AM
By Ashford Realty Group / March 7, 2022
Comment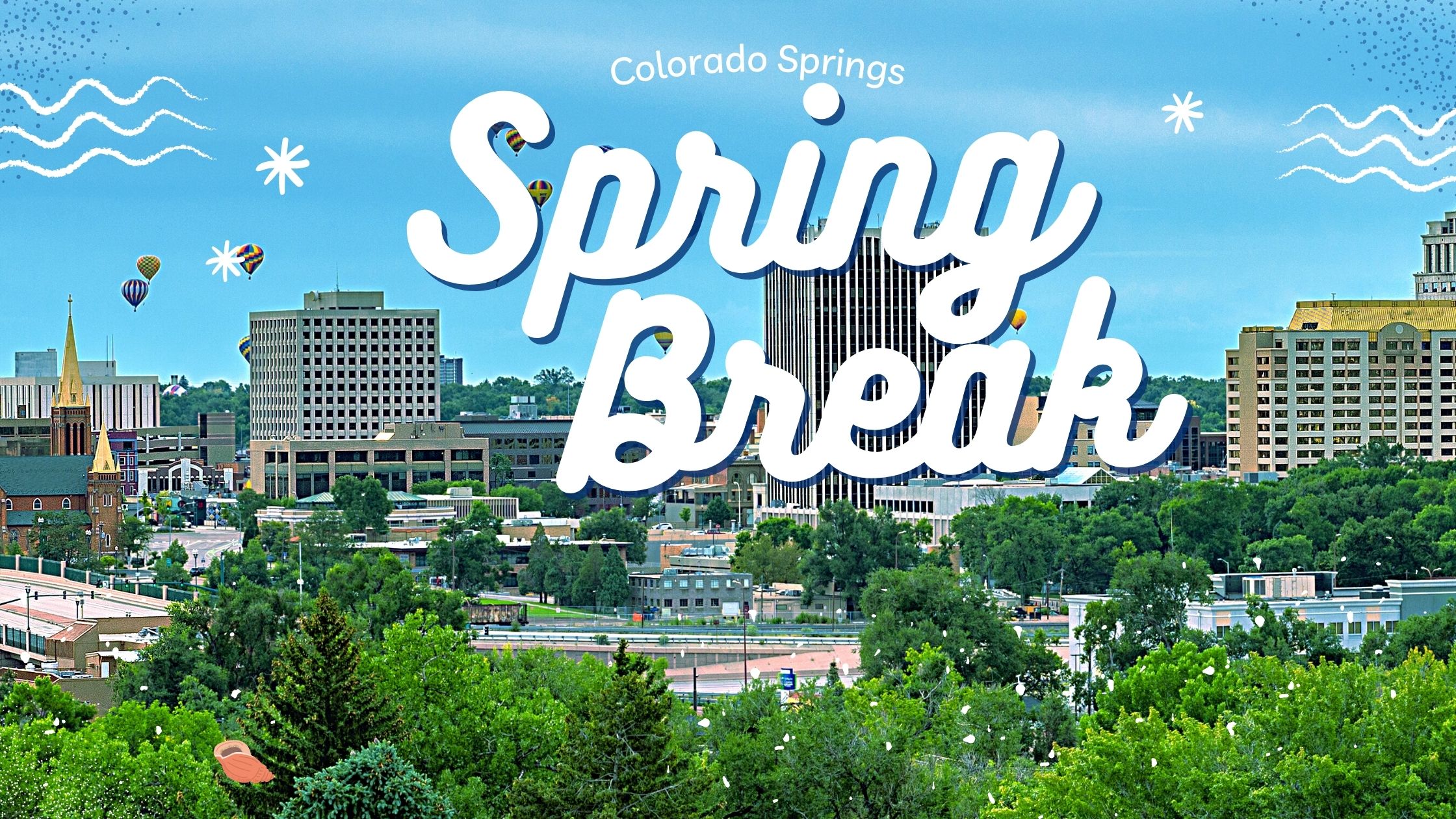 Spring break is quickly approaching, families are looking for fun, budget-friendly activities that the whole family can enjoy. While families are starting to venture out more, they don't have to go too far, Colorado Springs has a wide variety of fun-filled, inexpensive activities that the entire family can participate in.
Now is the best time to start planning, here are some of the best spots to visit during spring break in Colorado Springs.
Peterson Air Force Base and Space Museum
Take the family on a tour of the Peterson Air Force Base and Space Museum. This is a fun, free activity for the entire family to enjoy. The tour includes the Medal of Honor Park, the site of the first Colorado Springs municipal airport, and a collection of buildings. Perhaps the most exciting part of the museum is the aircraft collection consisting of sixteen aircraft and nine rocket missiles.
Cave of the Winds
Cave of the Winds tour is an excellent family affair. Guests will have the opportunity to learn about the history and geology of the cave. The tour is approximately 45 - 60 minutes, the guided tour includes 15 rooms, a 1/2 mile of concrete walkways, and 196 stairs.
Additional family entertainment can be found at Cave of the Winds on the ground as well. Cave of the Winds offers a Pioneer Package that you can add to your cave tour admission or instead of the cave tour. There is plenty of fun to keep your family entertained for hours.
The Pioneer Package includes one ride per person on the Wind Walker Challenge Course, Bat-a-Pult aerial adventure, Cliff Hanger Climbing Wall, and Geronimo's Leap.
Wind Walker Challenge Course is a 3-story obstacle course that is balanced atop the edge of Williams Canyon, a 600-foot drop. The challenge course is equipped with a maze of steel beams, ropes, and ladders.
Bat-a-Pult is an amazing 1200-foot round-trip aerial attraction, leaving from the roost high in the rafters of the Pavillion riders are launched on a flight across Williams Canyon at speeds of nearly 40 mph.
Cliffhanger Climbing Wall is a fun, challenging rock wall with amazing views from the top. It's a fun way for family or friends can complete being the first to reach the top.
Geronimo's Leap is a fun, balancing step challenge and once you reach the top, take a leap from the highest pillar to land back on the ground.
Cave of the Winds has even more fun-filled activities such as panning for gemstones, axe throwing, Stalactykes Adventure Slide, and Craver's Crawl. Families can enjoy an exciting day of entertainment and adventure at a low cost.
Garden of the Gods
Need to get some fresh air, exercise, or just get rid of some extra energy. Garden of the Gods offers various hiking opportunities that vary in difficulty.
Hiking at Garden of the Gods will give the kids a chance to lose some of their extra energy, while parents can enjoy the beauty of nature while getting some exercise.
Cheyenne Mountain Zoo
The Cheyenne Mountain Zoo is offering a week-long camp for kids from kindergarten through 6th grade. The camp offers some up-close interactions with various animals.
Activities throughout the week include both indoor and outdoor fun and are planned for age-appropriate activities. This is an excellent opportunity to keep the kids occupied and helpful to working parents.
CityROCK Colorado Springs
CityROCK is offering a spring break camp for either half-day or full-day entertainment. The camp is designed for kids ages 6 and up with activities planned for both indoor and outdoor entertainment.
Great Wolf Lodge
Take the family on a staycation at Great Wolf Lodge. The weather tends to be unpredictable during spring break, so booking a staycation at Great Wolf Lodge can solve any weather-related concerns as the fun is all indoors.
There is plenty of swimming, splashing, and sliding down water slides, even a designated Cub Paw Pool for the little ones. Additional features Great Wolf Lodge offers are Howlers Peak Ropes Course, the Rustic Ridge Climbing Wall, and even an arcade.
Colorado Springs has plenty of various activities for every family to enjoy, regardless of budget, something can be found for everyone.