Top Mistakes Today's Home Buyer Makes & How To Avoid Them
Posted by Ashford Realty Group on Wednesday, June 16, 2021 at 1:50 PM
By Ashford Realty Group / June 16, 2021
Comment
Whether you are a first-time buyer or a repeat buyer, the last thing anyone wants to do is make a mistake. In today's volatile market with such low inventory, buyers are facing challenges like never before. Being beaten out by cash buyers, multiple offer situations, and over asking price offers are all obstacles that buyers have to contend with these days. While it's a different market than it was 10 years ago, there are some common mistakes that buyers still continue to make. Were going to discuss nine mistakes homebuyers make, several of which can be applied to today's seller's market.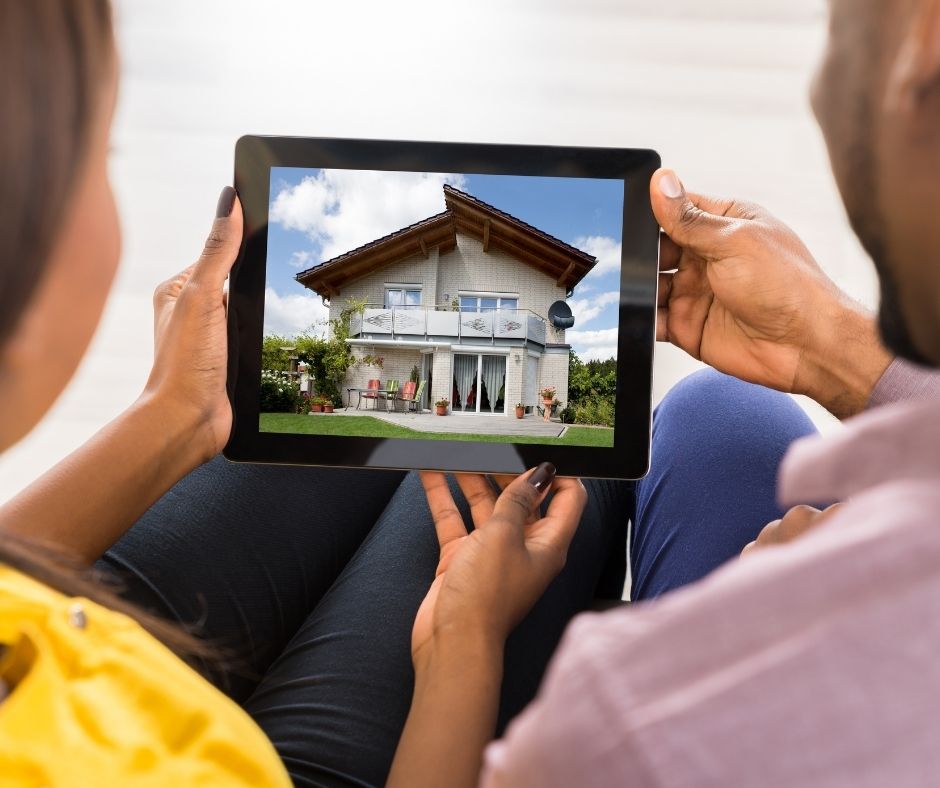 #1. Looking for a home before applying for a mortgage and being preapproved.
Sellers will not even consider an offer if the homebuyer is not well approved. This means that the buyer has sat down with the lender, gone over all of their income, assets, debts, and liabilities, and have been deemed a low-risk borrower. Lenders may even offer a letter of preapproval that can accompany the offer proving that the buyer has done their homework and can actually afford the home they are making an offer on. Looking at homes ahead of time means that you'll probably lose out every single time to a buyer that's already done the financial work necessary to obtain a mortgage.
#2. Buying more house than you can afford.
This is very common right now and that lenders are pushing the limits to the maximum preapproval amount and then buyers are going above and beyond with escalation clauses or offering more than the asking price. Maxing out your budget means that you won't have anything left over for repairs and replacements, something that you may need to consider since buyers are waving the home inspection and dealing with issues after they close. Try to stick to your budget by about 10% less than your preapproval amount. This will give you a little bit more wiggle room and cushion throughout the month with your housing expenses.
#3. Making careless or unintentional financial moves.
Once you are preapproved for a loan don't do anything major with your finances. This is not the time to pay off a credit card and cancel it. While paying off a credit card is great, canceling it brings down your available credit limits. For instance, if you had $10,000 in available credit and you had a $5000 credit limit on a credit card and you cancel it, now your available credit is only $5000 which doesn't look as good as the $10,000 you had to begin with. Also, don't change jobs, by anything large like a car, pay off major debt, or buy any item for the house. Simply put a freeze on your spending and your finances until the closing is completed.
Related: First Time Home Buyer Down Payment Assistance
#4. Getting wrapped up in the home-buying frenzy.
Putting your emotions into the home buying process can have positive and negative effects. Clearly, you want to have an emotional attachment to the house otherwise you wouldn't be buying it. But too emotional and you could get caught up in a bidding war on a home that is now not worth the value. Try to step back, keep your emotions at bay and make smart moves and decisions. If necessary, talk to your real estate agent about the best way to make a decision when it comes to buying and making an offer.
#5. Not looking at all your loan options.
A conventional loan is not the only way to go. There are a lot of different loans available, especially for first-time homebuyers. An FHA, VA, USDA, or conventional may all be appropriate but it's important to go over the rules and the program requirements to find the best loan option for your needs and your budget. Looking to put a little bit more down on a home? A conventional loan might be best. First-time homebuyers may choose an FHA loan with a low 3.5% down payment saving some of that reserve funds for emergencies once you're in the house.
#6. Miscalculating the hidden cost of homeownership.
When a lender gives you a price range to shoot for, this doesn't mean maxing out that budget. Not only will your monthly mortgage payment have your principal and interest but will also have homeowners insurance, property taxes, and possible private mortgage insurance depending on how much of a down payment you made. These can add anywhere from $200-$500 more on your monthly housing expense. Plus, if you choose a home or condominium that's in a homeowners association, you may need to pay monthly or annual dues towards the Association as well. These can be anywhere from $50 a month to several hundreds of dollars per month depending on the building, complex, association and amenities.
#7. Waiting for that perfect house.
That perfect house might just not exist. And that's okay. If you are a first-time homebuyer, now is a great time to find a house that can suit your needs for the next 2 to 5 years. Once you've gained enough equity, then you might be able to put more of a down payment on your next house, which might be closer to your dream home. Looking for perfection may limit your research and lead to overpaying for a home as well as lengthen out the home search time. Try to keep an open mind on what's on the market and be willing to put in some sweat equity.
Related: How to Avoid Home Buyer Remorse
#8. Correcting any credit report errors right away.
When the lender takes a look at your income and your financial snapshot they will pull your credit report. However, there's nothing scarier than finding out the information at the same time as your lender does. Get a copy of your credit history and report before applying for a home loan. This will give you a chance to correct any errors, see what the lender will see, and pay down any debt and increase your credit score if necessary.
#9. Not making a big enough down payment.
This is something that may not be helped but, if you can make a larger down payment, the more opportunities can present themselves in the future. While you don't have to make a 20% down payment to purchase a home many homebuyers feel that they regret not putting down as much as they could. Many people feel that they should've waited until they had a bigger down payment before buying a house. Figuring out how much to save is really a judgment call. A larger down payment gives you a smaller mortgage giving you more affordable monthly mortgage payments. The downside is that it does take some time to save the money. With home prices and mortgage rates going up, this step is best discussed with your lender.
We'd love to help you purchase a home in Colorado Springs but being prepared is the key to getting the home you really want. Our expert buyers agents are well-versed in negotiations and help our buyers get exactly what they want in terms of price and terms. Contact us below at any time to learn more about Colorado Springs real estate and finding the best Colorado Springs real estate agent for you.