How to Deal with Multiple Offers on Your Home
Posted by Ashford Realty Group on Saturday, February 5, 2022 at 11:28 AM
By Ashford Realty Group / February 5, 2022
Comment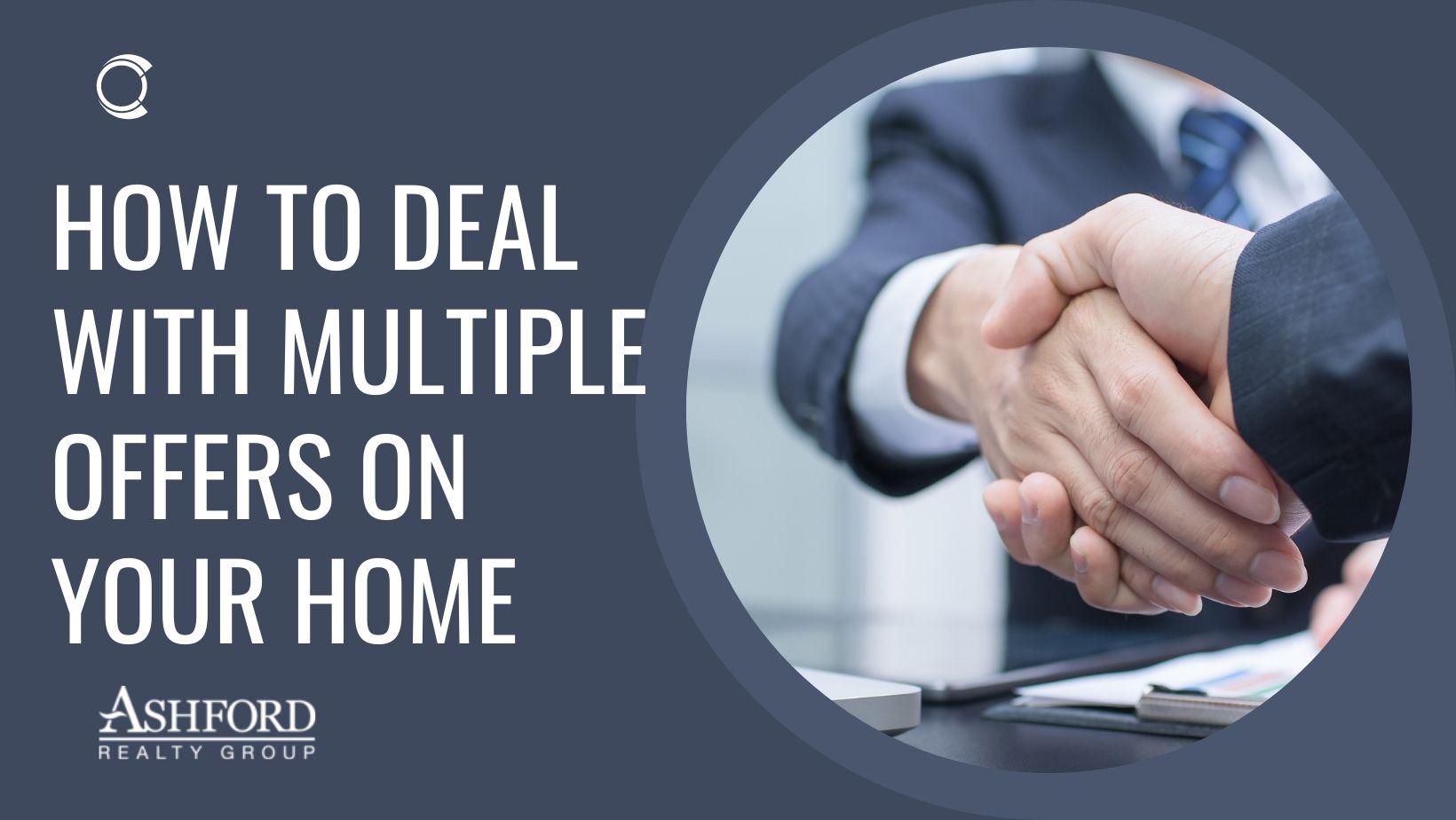 Selling a home can already be stressful, so when an offer is made it's time to celebrate. You've already put in the work preparing your home to go on the market, this can be a lot of work. Once an offer is received, you feel like you are in the home stretch. However, receiving multiple offers, not just one is not uncommon. Ideally, sellers would prefer to receive multiple offers so they can choose which offer is best for them. Now is the time to sift through each offer to determine which one offers what is not only important to you but, necessary for a smooth transaction.
When you receive multiple offers, you are really in the best position possible. Determining which offer to choose, you may be tempted to pounce on the offer that presents the best overall price but restrain yourself and take the time to go through each offer thoroughly as there are other things to consider. Some things to consider are the mortgage qualifications, contingency needs, related costs, timing requirements, and any special inspections the buyer wants to be completed, possibly adding even more costs for you.
Which Offer to Accept
The price a buyer is offering is going to be the first number to draw your attention and while it's important there are many more factors to consider. This is the time you will want help from your knowledgeable agent to ensure you are making the best decision.
Payment
An important piece of the puzzle to consider is how the buyer plans to pay for the home. Are they making a cash offer? If not, how will they pay for it? You'll want to know if the buyer has been pre-approved vs. pre-qualified. Requesting a lender confirmation is imperative to ensure the buyer's ability to complete the sale.
What's the difference between being pre-approved or pre-qualified?
Pre-qualified is only the beginning step to purchasing a home. It is only a tool used to give you a general idea of how large of a loan you are likely to qualify for. It's a good indication of creditworthiness and the ability to borrow.
Pre-approved is the second step, it is a more definitive number. To receive a pre-approval, the buyer has to complete a loan application, provide the lender with the necessary information to complete an extensive credit and financial background check. Once a pre-approval is received, the lender provides a specified pre-approved amount.
Contingencies
Take a good look at all contingencies, if any, determine if you agree to them. Contingencies take away from the seller whether it be time, money, or personal items. If a buyer puts in a contingency that you replace the roof, that's a lot of money out of your pocket and could delay the closing.
The buyer may request additional inspections to be completed, some special inspections can be costly, again taking away more money from the seller unless the buyer agrees to pay for the inspections. This scenario can also cause more delays in closing the deal depending on the inspector's availability.
A good realtor will break this all down for you. Ashford Realty Group will have their experienced real estate professionals Estimated Net Proceeds breaking down each offer to give you an idea of each offer will get you in the end.
Timing
Timing can make or break a deal depending on how quickly the buyer or seller needs to move. If a seller isn't able to occupy their new home when the buyer needs to close the deal may fall flat. On the other hand, some sellers may want to close quickly, adding extra inspections, contingencies, or just requesting a delayed close could present a problem as well.
Negotiations
When a seller is dealing with multiple offers, the seller can move forward by advising all potential purchasers that there are multiple offers on the table and inviting them to make their best offer. The buyer could counter on one offer and put the remaining offers to the side and await a decision on the counteroffer. If the buyer isn't impressed with the other offers, they could counter one offer while rejecting all others.
Countering the Price
Sellers are not interested in accepting less than their list price and buyers are not interested in paying the full asking price. When a buyer offers a price lower than the list price, sellers will most often counteroffer with a lower than list price, so they don't risk losing the potential sale. It also makes the seller seem more flexible and willing to negotiate the best deal that will work for both buyer and seller.
During a seller's market, sellers are not generally forced into a position to settle for less than their asking price. Buyers need to appear competitive while trying not to look over-eager. It is not uncommon in a seller's market for buyers to offer the full asking price plus additional perks to encourage the seller to select their offer.
Create a Bidding War
A tactic that sellers use to attract multiple offers is after listing the home and making the home available to be shown, schedule an open house and not accept offers until after the open house. This is a bit risky because this presents opportunities for buyers to keep shopping around and make offers on multiple homes.
Inclusions
Sellers can make inclusions work for them during negotiations. For instance, if the seller agrees to include the washer and dryer as a part of the sale and during the inspection the buyer finds repairs that they want or need to have completed. The buyer may want the seller to take care of the repair before sealing the deal. This is an opportunity for the seller to counter back that they are already including the washer and dryer, so the buyer will need to take care of the repairs.
Get Started on the Selling Process Now