Is It Cheaper To Live In Denver or Colorado Springs
Posted by Ashford Realty Group on Monday, October 11, 2021 at 1:55 PM
By Ashford Realty Group / October 11, 2021
Comment
Colorado Springs is 18.8% less expensive than Denver. The housing costs in Colorado Springs are 32% less expensive than Denver Housing costs, however, health-related expenses are more in Colorado Springs. Colorado Springs is ranked as the second-best place to live and one of the most desirable cities in the country. Right behind Colorado Springs, Denver ranked as the third best place to live and was in the top 10 for desirability.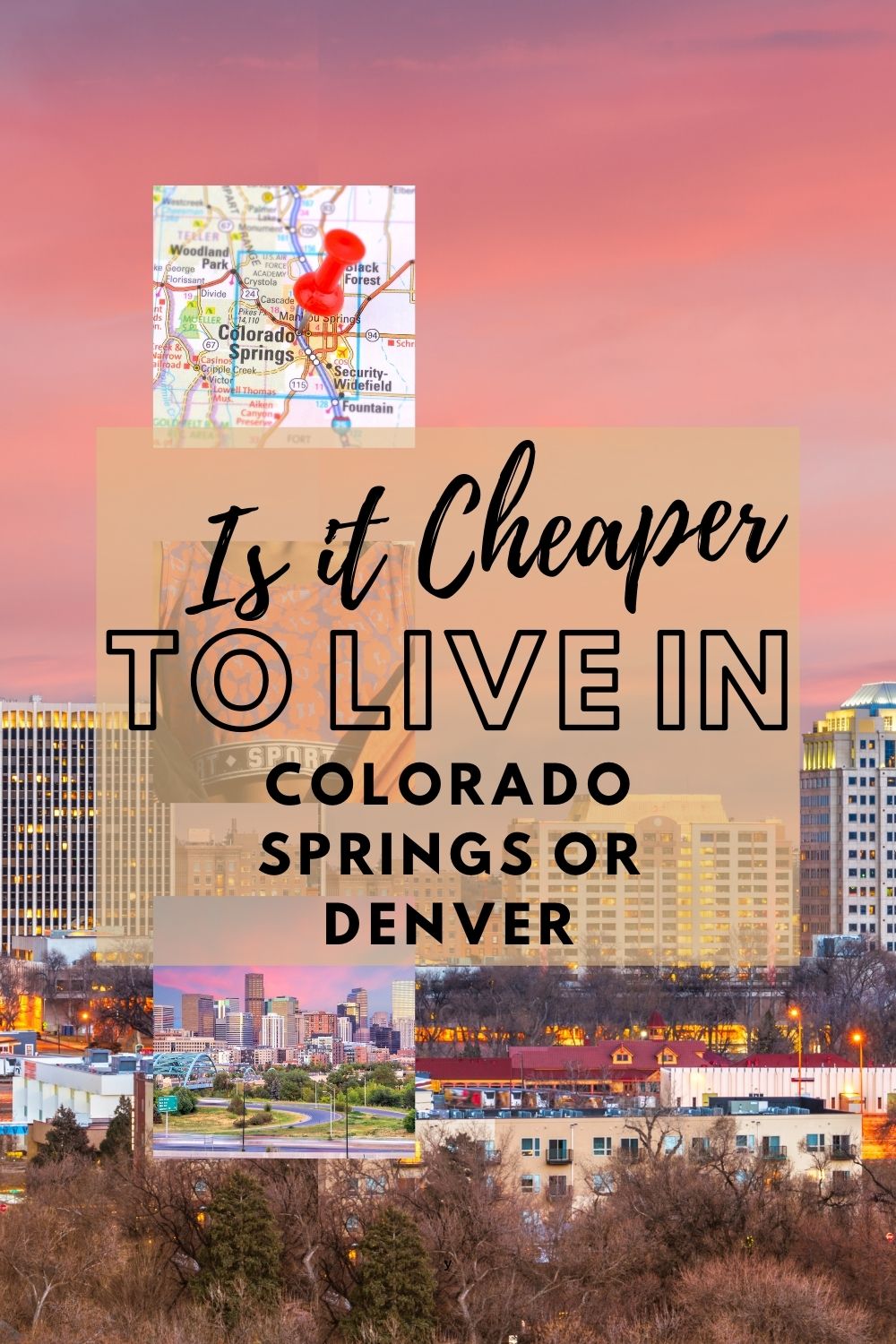 If you do your research you will notice that the trend leans towards Colorado Springs being the more popular place to relocate to and is definitely less expensive than Denver.
It is predicted that Colorado Springs will surpass Denver as the largest city in Colorado, so if you are looking at your property as a potential investment or want to see growth, Colorado springs will likely be a better choice. Colorado Springs has Olympic City USA and Denver is known as the Mile-High City. Colorado Springs has less traffic and faster commutes than Denver. Driving between the two cities is a difficult task and requires a lot of patience with the traffic. The Colorado Springs area has fewer people than Denver. Prices are going up but it is still more affordable in Colorado Springs than in Denver.
The average single-family home is selling for $350,000 in Colorado Springs and in Denver, the average price is $590,000. The unemployment rate in Denver is 2.4% and in Colorado Springs is 2.9%. This makes a lot of sense because Denver is the capital city and there are more corporate jobs and headquarters there. The cost of living is higher in Denver, but residents make more money in Denver than in Colorado Springs.
Colorado Springs Relocation Guide
These two areas have two very different cultures that surround them. Denver is a metro area, while Colorado Springs is full of outdoor activities and a laid-back feel. Denver has a better view of the mountain range while Colorado Springs has better access to the activities that allow you to enjoy the scenic beauties. Colorado Springs is known for being up in the clouds with snow every winter while Denver is not as high in elevation but still has plenty of winter snow.
More: 4 of the Best Things About Colorado Springs
Currently, it is more difficult to find a home in Denver because the market is considered hot and crazy. There are fewer homes available than buyers looking for. Colorado Springs is picking up speed and is beginning to look more like Denver in the real estate market, however it hasn't reached its peak yet.
Overall, Colorado Springs is cheaper to live in than Denver, but this may not be your only determining factor if you are deciding between the two cities. Either way, you will be in one of the top-ranked cities in the country.
Start your search here for all Homes for Sale in Colorado Springs or browse the newest listings below.