June Events in Colorado Springs
Posted by Ashford Realty Group on Wednesday, May 18, 2022 at 1:02 PM
By Ashford Realty Group / May 18, 2022
Comment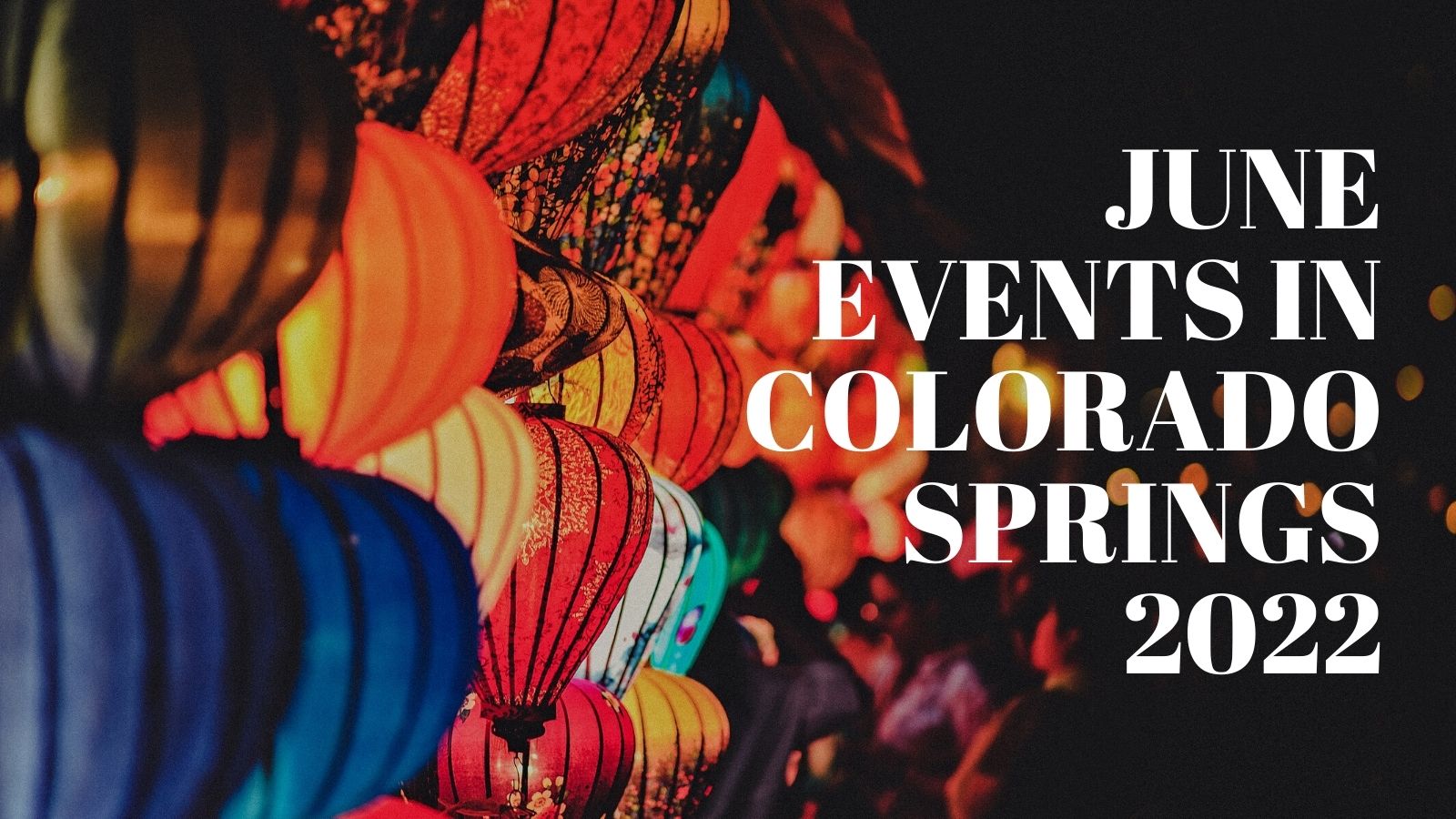 June is quickly approaching, it's the perfect time for Colorado Springs to kick-off event season. What events would you like to attend?
Residents of Colorado Springs love spending time outdoors, especially in their free time. The mild weather in Colorado Springs provides the perfect opportunity for the community to get together for fun and entertainment for all ages and interests. Read on to discover upcoming June events that you and your family may enjoy.
June 15, 2022
A long-time tradition that Colorado Springs has been celebrating since World War II, the Western Street Breakfast celebrates the deep-rooted western heritage. This festival has now become an annual fundraising event to support the local military and their families.
Plan on setting your alarms for an early wake-up call, you aren't going to want to miss a thing. The streets are shut down to allow for ample space for entertainment and to cook up a delicious, hot breakfast. The streets are lined with hay bales, ready for you to sit and relax while enjoying music talent from Flying W Wranglers, Exit West, Colorado Springs Conservatory, and Sweetwater Native Hoop Dancers.
The Pikes Peak Range Riders and the Rangerettes, Girl of the West, and Aide to the Girl of the West will make appearances. As well as the Pikes Peak or Bust Rodeo Parade.
The kids will enjoy spending time in the Kids Corral which includes a petting zoo, roping the hay bale, caricature drawings, gunslinger, and trick roper.
June 17 - 19, 2022
Juneteenth Festival will be held at America the Beautiful Park in Colorado Springs. The goal of this festival is to bring together people of all walks of life together to celebrate community, music, and family fun.
The festival will have both national and local live performances, a car show, keynote speakers, Zumba, a fashion show, a skating rink, and more. There will be book readings, art activities, and a variety of booths.
This is sure to be an event the entire family will enjoy while experiencing, educating, and celebrating Black History, Black culture, the Black community, and Black Heritage.
June 4, 2022
Memorial Park in Manitou Springs is the site for the Manitou Springs Colorado Wine Festival. Features wines only made in the state of Colorado, hosting local wineries and vendors to showcase their products.
The day is sure to be fun-filled with live entertainment, and various food trucks to pair excellent food with your wine samples.
This event is for adults only, so make sure you hire a babysitter.
June 25 - 26, 2022
June Jubilee is an annual event held at Acacia Park on both Saturday and Sunday from 11 am - to 6 pm. This is a free family-friendly event, welcoming locals and visitors alike.
Acacia Park is transformed into an outdoor artisan marketplace featuring works of art from over 70 artists. Various types of art will be represented including paintings, sculptures, glasswork, photography, ceramics, woodwork, and other handcrafted goods.
What would a festival be like without music? There will be an excellent music lineup for everyone to sit back and enjoy. While you relax and enjoy the musical entertainment, the kids can cool down in the splash pad.
June 11, 2022
Kingdom Builder's Family Life Center is hosting Family Fun Day in Memorial Park from 11 am - 6 pm. This event is geared to bring the community together to raise awareness, gain education, and resources, and connect as a community.
There will be plenty of entertainment ranging from live music and dance groups, and various vendors to shops, and community agencies offering resources available to the community. A variety of some of the best food trucks in Colorado Springs will be on-site to feed your hunger.
Attractions to pique your interest are a car show, an all-day stepathon, a petting zoo, free haircuts, 360 photo booths with props, face painting, bounce houses, crafts you can take home, and much more.