New Eats in Colorado Springs
Posted by Ashford Realty Group on Thursday, March 10, 2022 at 6:04 AM
By Ashford Realty Group / March 10, 2022
Comment
Colorado Springs is full of adventure, art, history, entertainment, and dining, which recently includes new dining establishments to eat a meal. This city has experienced rapid growth in recent years and along with population growth, new businesses have been popping up as well.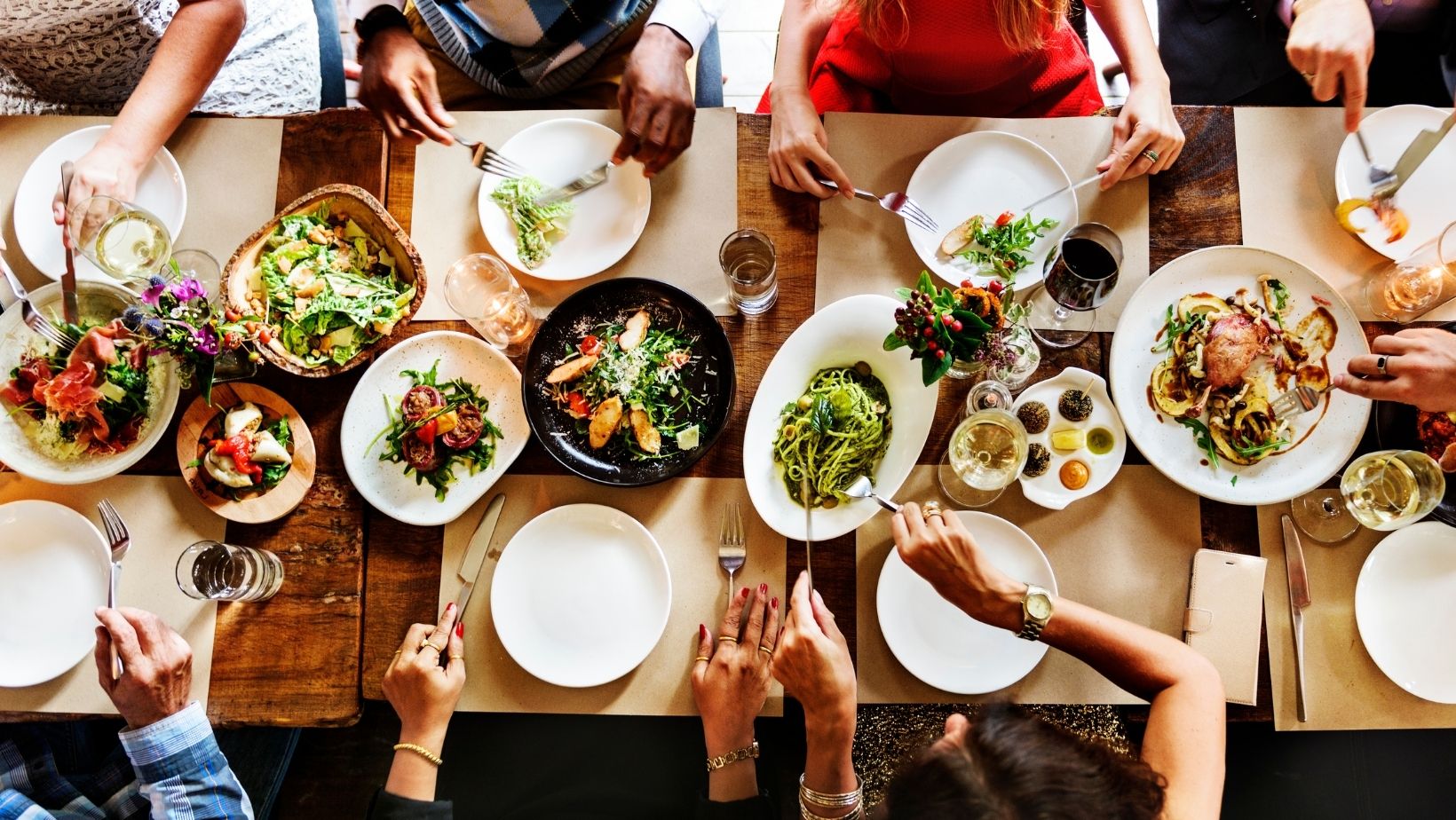 While the pandemic has put a strain on businesses, Colorado Springs has welcomed several new dining establishments to the area. Whether you need a quick bite or want to sit down and enjoy the ambiance, there are a variety of new dining options to choose from.
Let's dig in.
In-N-Out Burger
In-N-Out Burger has started to stretch beyond the California borders bringing their fast-food chain to many other states including Colorado Springs.
Visitors to In-N-Out Burger will enjoy the So-Cal take on burgers, fries, and milkshakes that are raved about.
Bring the family in for a diner-type atmosphere or just drive-thru for a quick pick me up, either way, In-N-Out Burger will not disappoint.
The Chippy brings the taste of authentic British cuisine to Colorado Springs. Fish-n-chips is probably one of the most popular British cuisines that everyone should try.
While the menu at The Chippy is simple with only two fish choices, Cod or Haddock, the prices are right, and the food is excellent.
There are plenty of items to peruse while waiting on your freshly made meal with store-type shelves filled with other popular British favorites.
birdcall is a dining experience you don't want to miss, serving 100% all-natural chicken and nutrient-rich salads. All of their ingredients, down to the spices are locally sourced.
The food is not only amazing but, there is no mystery meat or frozen and shipped from across the country. birdcall utilizes local vendors and farmers to provide the freshest, best quality food while supporting local businesses.
Families can feel good about feeding their families at birdcall knowing that the food is all-natural and that they are supporting their neighbors.
The British Food Company offers both British and Irish pub-style favorites. The restaurant portion of The British Food Company offers brunch, lunch, and dinner dining options, as well as tea options. It's rare to find a British person that doesn't enjoy a spot of tea.
The pub offers a variety of drink options ranging from beer on tap, bottled beer, cocktails, mimosas, spirits, and wine. The British Food Company is continuously offering a variety of specials, so make sure to keep checking back to take advantage of the specials you'd enjoy.
Live music is scheduled regularly for additional entertainment and there is a tv schedule for planned soccer matches.
Reg Leg Brewery is a veteran-owned and operated brewery, the perfect place for community gatherings. Hang out with friends or even meet new friends playing a game of washers or just socializing.
There is not a restaurant at the Red Leg Brewery but, they do have some of the best food trucks on a rotating schedule to provide food options. What a great way to support veterans and local businesses.
Icons is an exclusive gay piano bar offering a variety of beverage options from beer to cocktails with a fun take on the names of beloved famous people.
The owners of Icons, Josh and John wanted to create a positive and inclusive place for the LGBTQIA community to express themselves freely in a safe environment.
Icons offer a small dining menu consisting of all-beef or vegan hot dogs, these are not your standard hot dogs though. They are loaded with some of your favorite meats, cheese, garnishes, and condiments, named after the cities they were designed for.
Additional food options are available such as a Charcuterie board, warm nuts, Jessica dip (queso dip), and a few other small options.
Tejon Eatery offers a little bit of everything, consisting of 10 restaurants, 2 full-sized bars, and The Rocky Mountain Motorcycle Museum, it would be difficult to not have something for everyone.
Here are the 10 restaurants to choose from:
Big City Deli - New York Style Deli
Burgerbomb - Hand Crafted Stuffed Burgers
Fresh Twist - Fresh Salad and Juices
Mac Out - Everything Mac-n-Cheese
Crispy Chic - Everything Chicken
boi - Raman and Dumplings
Taco Taco - Street Style Tacos
5 Star BBQ - St. Louis Style Ribs
Sam's Ice Cream and Candy Shop
Pies on Tejon - Pizza
Tejon Eatery has plenty of good food and entertainment for everyone to enjoy and have the opportunity to socialize with friends or even meet new friends.
The Garden is a beautiful craft beer garden featuring local beer, signature cocktails, and rotating food trucks.
The atmosphere of The Garden is a relaxing, low-key space for community gatherings. Large community tables bring the community together to enjoy each other's company, share laughter and conversation.
The Garden is a wonderful space to hold an event, listen to music performed by local artists, and just relax in a low-key atmosphere.
Garden of the Gods Market and Cafe serves excellent breakfast, brunch, and lunch options, even catering to people in a hurry with grab-n-go options for a healthy meal option.
The restaurant is committed to serving Colorado-crafted food, made with clean ingredients. Vegetarian and gluten-free options are available to accommodate all of their guests.
Ivywild school was turned into a community marketplace offering various restaurants and bakeries. Visitors can choose from Detroit-style pizza from Decent Pizza Co, Empanadas from Lazo Empanadas, All-American burgers at Ivywild Kitchen or enjoy the fresh flavors of a salad if that's more your speed.
If you are interested in a cold, adult beverage Bristol Brewing Company or Axe & Oak Whiskey House are available for the perfect cocktail or a cold brew.
There are many newer establishments that Colorado Springs has welcomed to town. Now is the time to pamper yourself a bit, enjoy friends and support local restaurants.
More Great Things About Colorado Springs!
The Best Colorado Springs Staycation Spots
Best Coffee Shops in Colorado Springs