New Year's Eve Colorado Springs Style
Posted by Ashford Realty Group on Sunday, December 19, 2021 at 8:15 AM
By Ashford Realty Group / December 19, 2021
Comment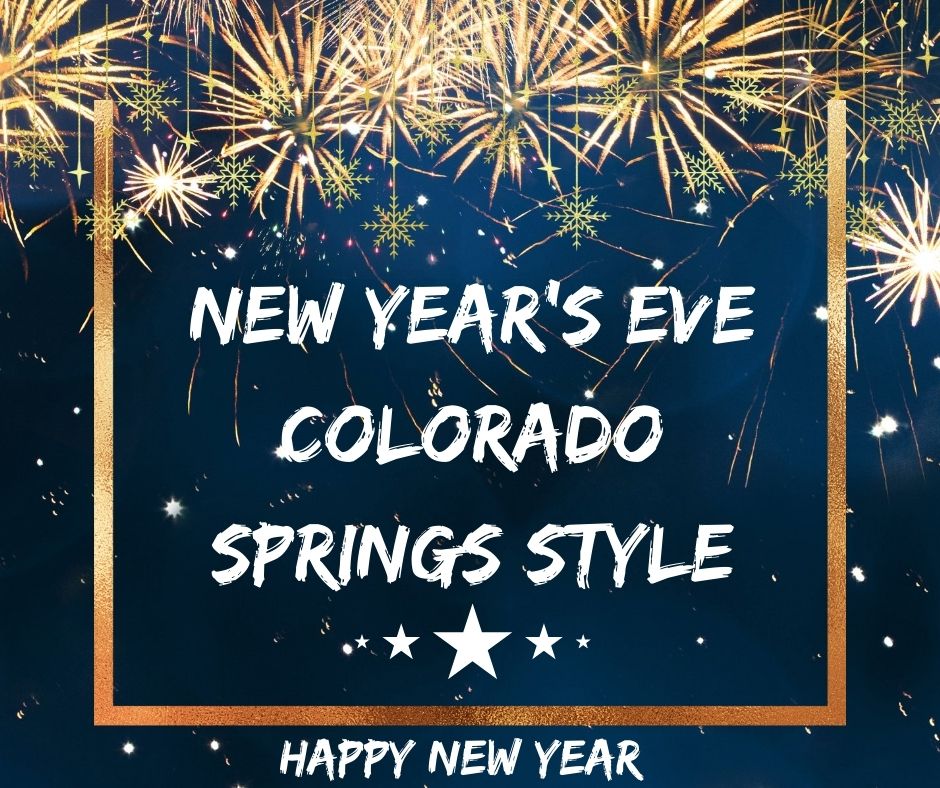 New Year's Eve in Colorado Springs offers many different types of events that fit the interests of anyone. Not everyone desires a late night on the town, counting down the minutes until the official New Year has begun, some would rather enjoy the last day of the year or the first day of the New Year celebrating in different festive ways. Finding the right event for you should not be too difficult with the various types of events the city offers.
The New Year's Gala at Glen Eyrie offers guests to enjoy a night of dinner, dancing, and live music to bring in the New Year. Spend your evening in The Great Hall of The Castle dressed in your finest attire. Take your special someone to enjoy the beauty of Glen Eyrie, enjoy a masterful meal in the company of someone special or enjoy the evening with a group of friends. The New Year's Gala at Glen Eyrie does end a little early, so if you were planning to celebrate past 10 pm, this may not be the event for you. Something to consider if you want a romantic evening with your special someone, you can complete your evening with an overnight stay with breakfast for two in The Castle Dining Room and also includes late checkout. This event is a little pricey at $125 per person but, you will have wonderful, priceless memories.
The Broadmoor is taking a more relaxed stance this year on their normal black-tie event. This event is a high-energy event that includes a fabulous three-course meal, live music, plenty of dancing, and overnight accommodations. The Broadmoor includes a 25% discount on the published rate for an upgrade to a suite. Rates for the New Year's Eve Bash at The Broadmoor start at $895 per night based on double occupancy. While this event is packed full of food and fun, it is not light on the pocketbook.
The Phantom Canyon Brewery has unfortunately decided to cancel their Gala this year but, that doesn't mean that it doesn't deserve mention. The New Year's Eve Gatsby Gala is a fun way to dress up in a fun period dress and dance the night away. The tickets are limited and include dinner, two drinks, live music, and dancing to ring in the New Year.
The Philharmonic New Year's Performance at the Pikes Peak Performing Arts Center is a wonderful way to enjoy the New Year festivities. The annual concert includes performances of the classics like Gershwin, Broadway hits such as Andrew Lloyd Webber, and Colorado's own Americana/Folk great, Joe Johnson. The Philharmonic New Year's Performance is Colorado Spring's longest-running New Year's Eve bash.
If you prefer to stay home on New Year's, enjoying time with your family watching movies or playing games on New Year's the Adaman fireworks display may be the perfect event for you. The entire family along with many others can enjoy the Adaman fireworks from their own home. This tradition is put on by the exclusive Adaman hiking club. Each year the club hikes up Pikes Peak to set off fireworks at midnight on New Year's Eve.
Ready to start your New Year getting healthy? First Day Hike is a self-guided hike offering 1, 3, or 5-mile hikes at Cheyenne Mountain State Park. It's a perfect way to start your New Year and an opportunity to get out and enjoy nature. Each hike will vary in skill level as well as length, depending on the weather. This is a free event and anyone with a valid park pass is encouraged to join. Of course, dressing accordingly is of the utmost importance, and make sure to bring snacks, water, and appropriate shoes and attire.
New Year's Eve in Colorado Springs provides plenty of options to enjoy with a strong desire for everyone to stay safe and healthy while welcoming the New Year.