Pros and Cons of an Open House
Posted by Ashford Realty Group on Saturday, April 9, 2022 at 10:17 AM
By Ashford Realty Group / April 9, 2022
Comment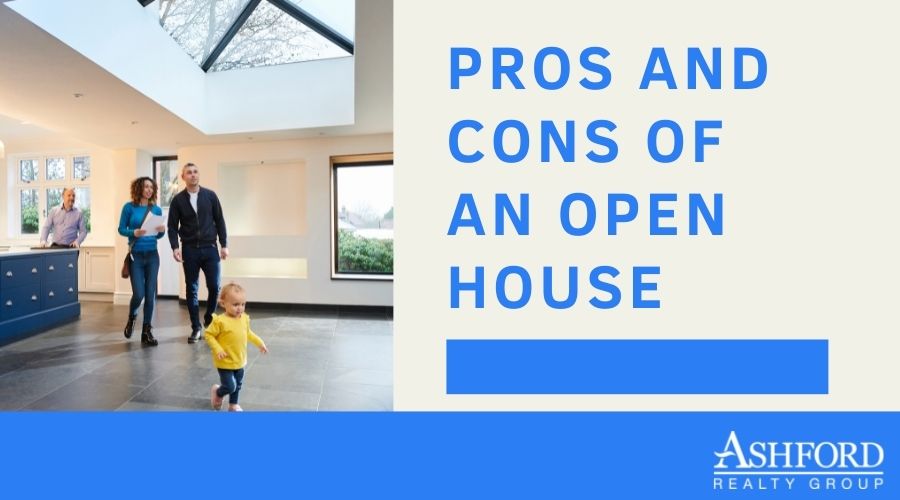 An open house is a set period, inviting potential buyers to view your home to consider for their future home. There are many advantages and disadvantages to an open house, sellers should review the pros and cons before deciding if an open house is best for them or even necessary. Your real estate professional will be able to assist you in deciding whether an open house is right for your situation.
Sellers that have a unique home or are in a popular, high-demand area would most benefit from an open house to create more competitive offers. On the flip side, if your home is in an area with similar homes on the market, an open house may not be beneficial.
Pros
It is s common misconception that an open house is necessary when selling your home. It is the opinion of some realtors that will discourage a seller from having an open house. Let's take a closer look at the benefits of having an open house.
Greater Visibility and Exposure -An open house can increase the foot traffic of potential buyers, which could mean more competitive offers in the current market. In the current housing market, homes are staying on the market long, an open house could reduce the time your home is on the market even further.
Advertising - While shopping for homes on the internet is the quickest way to look at a home, nothing compares to walking through the home itself. Other agents and brokers will encourage their clients to walk through your home during the open house to see if it is the right fit for them. The newspaper ads, internet ads, and street signs announcing the open house will promote more exposure and increases the number of potential buyers.
Feedback - During an open house, the seller's agent can collect both positive and negative feedback so that the seller can choose to make additional improvements that will potentially attract more potential buyers.
Showcase Your Home - An open house will allow the seller to showcase what their home has to offer that similar homes may not have.
Cons
Theft and Security - Surprisingly, most thefts happen during an open house. It is usually possible for the agent to keep an eye on everyone that enters the home at all times during the open house, opening up an opportunity for a thief to make a move. The risk for break-ins and vandalism also increases after an open house. Criminals will take advantage of the opportunity to freely explore your home and the security of your home, allowing them to plan their move.
Nosy Neighbors - Unfortunately, open houses can encourage the wrong kind of foot traffic. Nosy neighbors and visitors that are just curious, not even in the market to buy take away precious time and resources from actual interested buyers.
Sales Price - While an open house can potentially bring in more competitive offers, an open house has not been linked to a higher sales price.
Stress - Hosting an open house can add additional stress to the overall sales process. If you don't receive an offer that you are willing to accept, hosting more than one open house can send the wrong message to potential buyers, such as something is wrong with the home.
The Bottom Line
It is important to discuss the advantages and disadvantages of an open house with your real estate professional. Your agent should be able to determine if your home is a good fit for an open house, you don't want to waste your time or theirs. If your agent feels that an open house can increase your odds of getting you a better offer or a quick offer, it is likely the smart move for you.
Contact Ashford Realty Group for all Colorado Springs homes for sale and Colorado real estate.