The Best Wineries in Pikes Peak
Posted by Ashford Realty Group on Thursday, June 9, 2022 at 7:57 AM
By Ashford Realty Group / June 9, 2022
Comment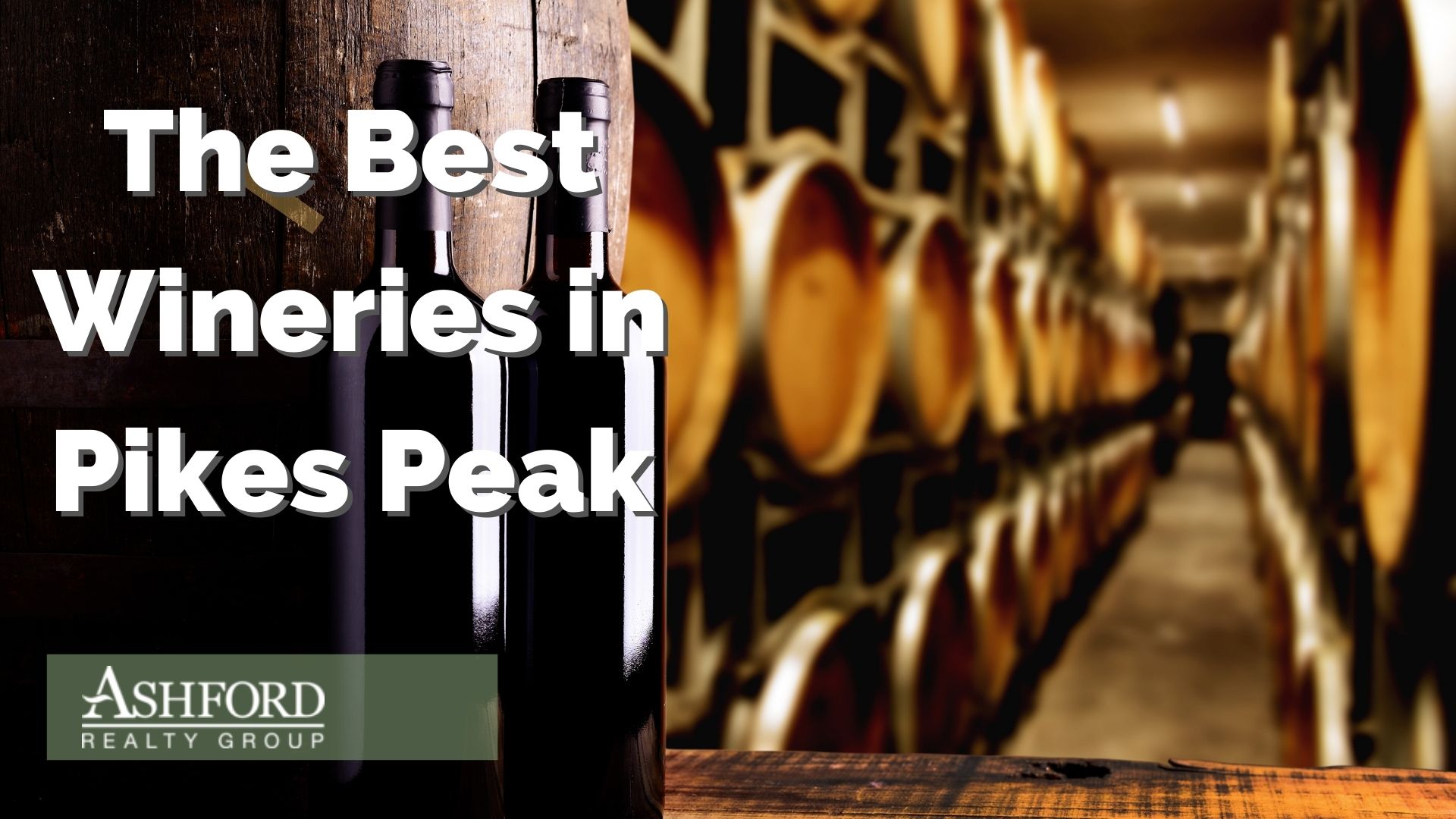 Colorado Springs is not all food trucks, hops, and ales, there are plenty of award-winning wineries in the area as well. Pikes Peak wineries offer a variety of experiences from the novice to the aficionado. Whether you are interested in tastings, tours, or enjoying a glass with friends, there is something for everyone.
Boxing Brothers Ciderhouse
Boxing Brothers Ciderhouse is a family-owned establishment that opened its doors in 2016, located in Colorado Springs. The name was decided based on a family photo of the founder's grandfather boxing with his twin brother that dates back to the early 1900s. The founder's family has been making spirits since the 1930s and realizes that the key to making a high-quality product is slow small batches.
Wine lovers will enjoy one of Boxing Brothers wine brands, The Little Red Wine, Two Sicilians Wine, or the Grand Prix Sparkling Wine. Although Boxing Brothers also offer an array of cider, spirits, or specialty cocktails to please anyone's palate.
Manitou Winery
Manitou Winery is located in the historic Spa Building in Manitou Springs. This is a micro-winery offering wine tastings, wine by the glass or the bottle handcrafted, blended, and fermented from the highest quality grapes. Guests have an array of wines to choose from whether they want a Pinot Noir with an aroma of black cherry, Merlot, Malbec, or Sangiovese or a white wine option such as a Chardonnay, Pinot Grigio, Strawberry White Zinfandel, or a Blackberry Merlot. You can even create your custom blend.
Live music is offered to guests at the winery every Friday night. If you need a place to have a private party, you can rent the winery for your special event.
Vino Colorado Winery & The Sweet Elephant
Vino Colorado Winery & The Sweet Elephant opened their doors in Old Colorado City in 2014. The winery offers a variety of wines from moderate to dry reds, smooth and sweet whites, local Colorado fruit wines, & dessert wines. They have created numerous unique varieties of wine blends and won multiple awards for their creative wines.
Whether you are a wine connoisseur with an already mature pallet or a novice looking to learn more about wine and your pallet, Vino Colorado Winery can assist you in finding the right wines for you.
The Winery At Holy Cross Abbey
The Winery At Holy Cross Abbey located in Canon City initially began in 1886 with two monks from Pennsylvania attempting to establish a winery. In 2000, twenty monks turned to a professional, working with a viticulturist to begin the process of producing wines. Since its beginning, the winery has won over 100 awards and medals in various wine competitions.
Bottle Service on the lawn is available, guests are encouraged to bring their own picnic lunch, blanket, or chairs to enjoy a bottle of their favorite wine on the lawn.
The Wines of Colorado
Wines of Colorado Creekside is located at the base of Pikes Peak in Cascade. They offer various Colorado wine options, craft beer, spirits, and dining while sitting alongside the creek. This is a unique experience that everyone should check out at least once, the beautiful scenery with the calming sounds of the water drifting by allowing guests to melt their worries and stress of the day flow away with the running water.
Conclusion
The Pikes Peak area has plenty of options for wine or cider tasting, tours, and experiences, it's a matter of finding the right one for you. Whether you are looking for a girl's day with plenty of laughs and fun, a more intimate date with your significant other, or you just want a peaceful setting to wind down there is a fit for what you are looking for.
We love Colorado Springs and think you will too! Thinking of moving? Check out other Colorado Springs things to do: