The Hidden Gems of Local Cuisine
Posted by Ashford Realty Group on Monday, December 20, 2021 at 8:11 AM
By Ashford Realty Group / December 20, 2021
Comment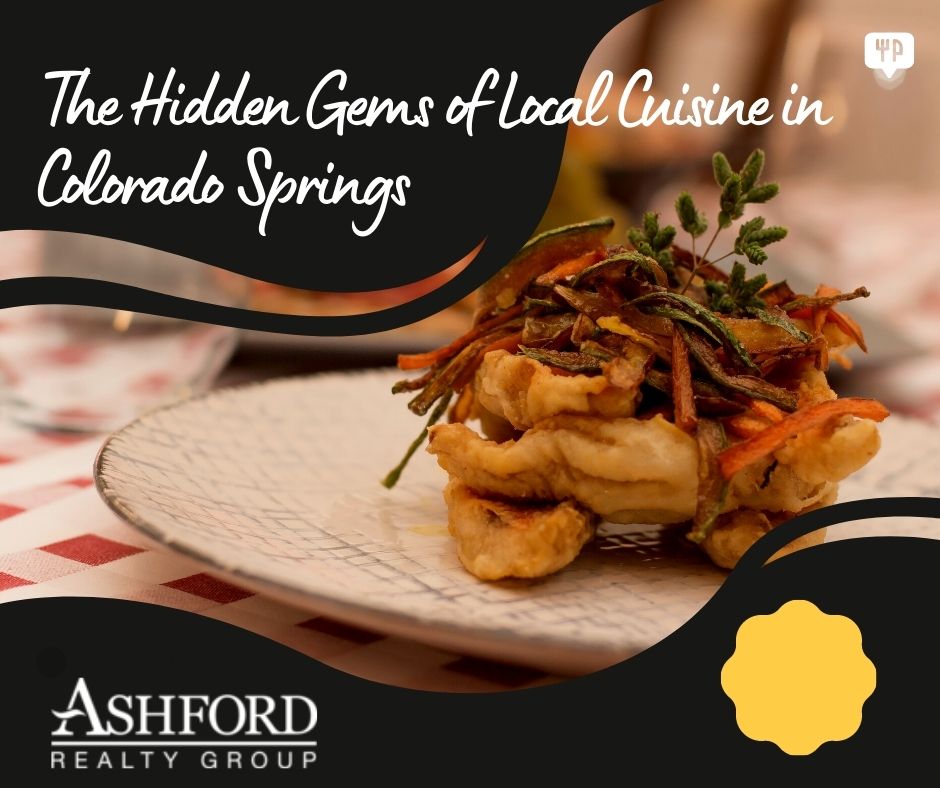 In most cities, you visit you will find the standard restaurants and fast food chains that are similar to the next city. When you want to try something different from the norm, eating local is an excellent option, even better, when you're able to find the hidden gems. Many local eateries will get overlooked for various reasons, such as it being small and hard to find, the outside not looking appealing, but some of these are the best places to eat if you give it a chance. Colorado Springs is no different, offering their hidden gems, but where do you find them? Here are some of Colorado Springs's top, best-hidden secrets.
The Green Line Grill offers an inexpensive version of the onion fried burger that originated out of El Reno, Oklahoma. Chef Couch brings this central Oklahoma delicacy to the Rocky Mountains. When you step into The Green Line Grill you walk into what feels like an old-school eatery with the checkered floors and lunch counter serving some of the best hamburgers, coney, french fries, milkshakes, and more. The Green Line Grill is located in downtown Colorado Springs on Pueblo Ave and offers dine-in, take-out, and delivery options. You will not regret giving The Green Line Grill a chance to win you over.
Mexican food is always a good option but, finding authentic Mexican food that hasn't been Americanized is hard to find. Taking a chance on Alfonso's Mexican food will not disappoint. The building Alfonso's is located in doesn't look like much in a small, stucco building, colorful sign and bright, decorative windows. When you walk in the door though, you are greeted with the smells of authentic Mexican food. Serving breakfast, lunch, and dinner from breakfast burrito, tostadas, tacos, fajitas, or one of many flavored churros you will walk out with a full belly. Alfonso's Mexican Food is located on 21st street just off of Highway 24.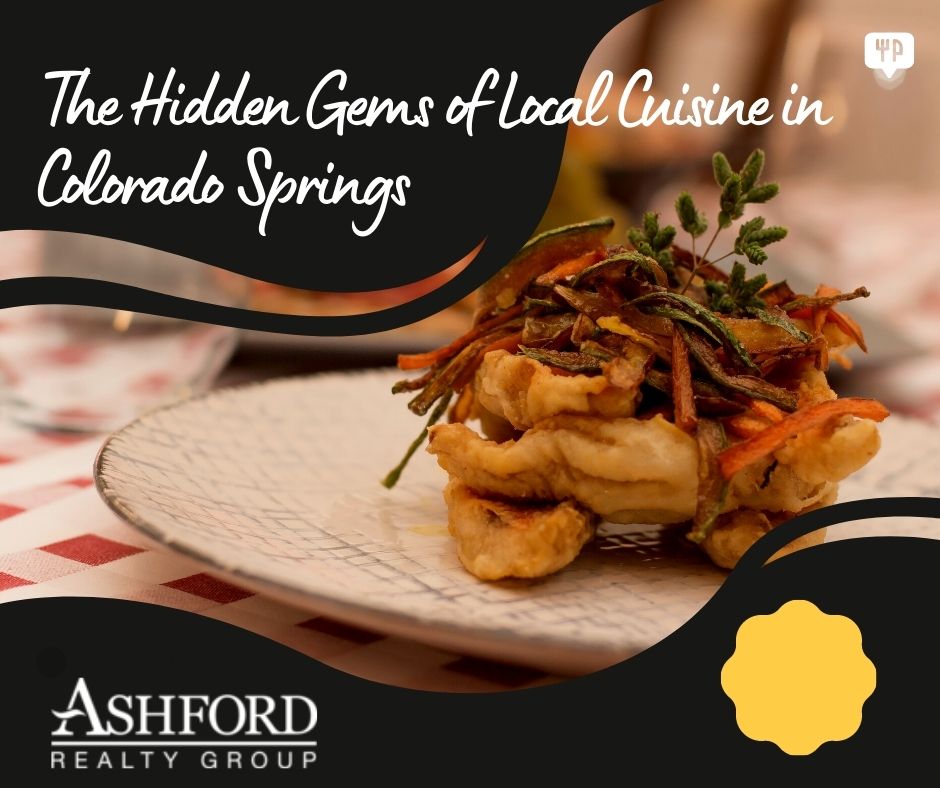 Shuga's Restaurant and Bar is a fun place to go if you're in the mood for something unique. Shug's is known for its creative dishes and imaginative cocktails, some of their most popular menu items are the spicy Brazilian coconut shrimp soup and lavender blossom martini. This is the perfect date night spot, an opportunity to feel a little adventurous with your dining experience. The atmosphere of the restaurant gives a retro, eclectic vibe. Shuga's is located at 702 S. Cascade Ave.
Now, this is quite the place you will want to check out with a haunting history. The Rabbit Hole was once home to the city morgue that maintains its haunting roots. The experience of The Rabbit Hole joined with fine dining brings together a unique experience. There are many tales and unexplainable occurrences that resonate through the halls of The Rabbit Hole and the unique underground location makes dining here a one-of-a-kind experience. The Rabbit Hole allows its guests five-star dining without the pressures of stan
dard five-star restaurants. There is no strict dress code and the menu is easy to read and pronounce offering New American cuisine and one-of-a-kind cocktails. The servers are upscale and are there to make your dining experience seamless, they are not the entertainment, The Rabbit Hole accents your experience with local artists for extra ambiance. The Rabbit Hole is located at 101 N. Tejon St.
Spice Island Grill is a local restaurant celebrity of sorts as it was featured on "Diners, Drive-Ins and Dives" with Guy Fieri. Owners Claudette and Glenroy Hutchinson bring authentic Jamaican cuisine to Colorado Springs. Spice Island Grill offers a tropical-inspired atmosphere that will transport you to the beach. Enjoy one of their unique cuisines such as Jerk Chicken, Curry Goat, or Red Snapper Filet. Spice Island Grill is located at 10 N. Sierra Madre St.
These are just a sampling of some of the best-kept dining secrets in Colorado Springs. There are plenty of other hidden gems to enjoy such as Roman Villa Pizza, CY's Drive-in Grill, The Omelette Bar, Johnny's Navajo Hogan, El Taco Rey, Mother Muff's Kitchen, and Spirits, and so many more. Take a chance and visit a local dive, something out of your normal wheelhouse go-to choice and enjoy something new, you may be surprised by what you find.