The Ultimate Kid-Friendly Backyard Retreat
Posted by Ashford Realty Group on Saturday, May 14, 2022 at 2:43 PM
By Ashford Realty Group / May 14, 2022
Comment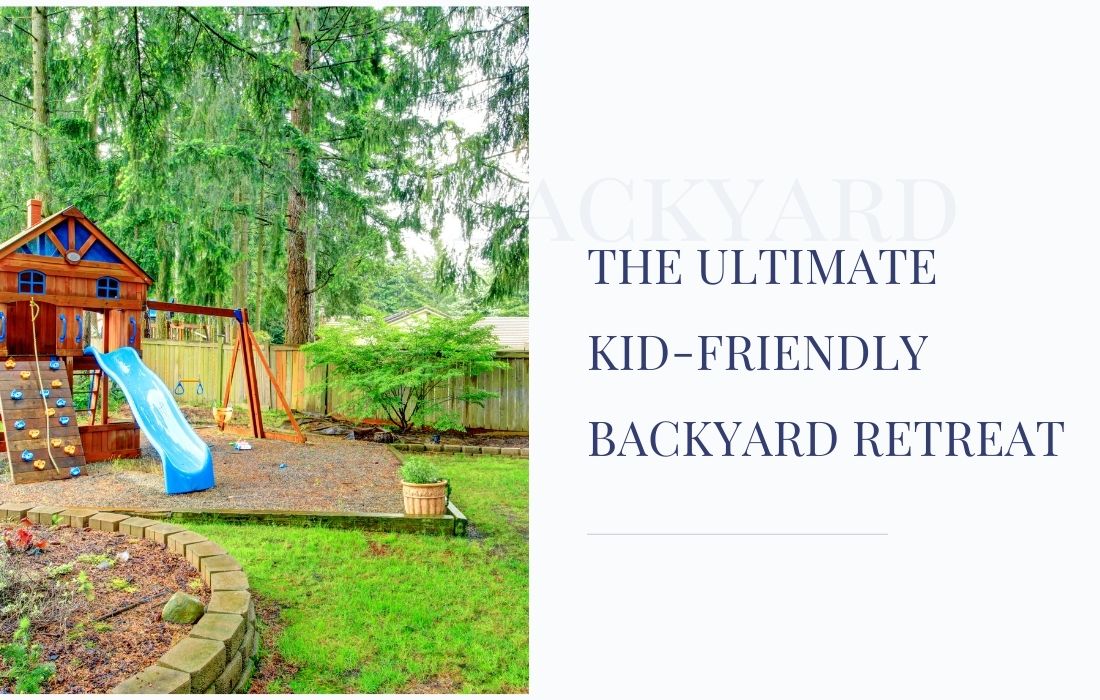 Having a backyard oasis to enjoy with family or just have time to sit back and relax is nice but, what about the kids? Trying to entertain kids has become a bit more challenging, pandemic restrictions are being lifted and the kids just want to break free of the walls they've been confined to. Turning your backyard into a fun-filled retreat will keep your kids stimulated and your sanity.
Most parents are mentally exhausted from trying to juggle the new normal that COVID has brought us. There have been no lines drawn to separate home, extracurricular activities, school, church, etc. everything has been conveniently online. Everyone needs a break from time to time, so creating a kid-friendly outdoor retreat may be the perfect solution to make everyone happy.
For all the mentally drained parents or even non-creative types, we are going to try to spark the creative flame to help you come up with some fun ideas you and your kids will enjoy. Let's get started.
Backyard Campground
Creating a campground in your backyard will give your kids the opportunity to spend the night outdoors in the safety of your backyard. Pop up a tent, bring out the sleeping bags, plenty of pillows, and of course the flashlights. Complete the campground with camping chairs and plan some fun outdoor activities.
Plan on making dinner over the campfire or fire pit, roasting hotdogs or cooking foil meals, and for dessert roast some marshmallows or make s'mores.
There are plenty of fun outdoor activities for your backyard, bring out the yard games such as giant Connect Four, Ladders, bean bag toss, etc. for some fun competition. Another fun idea would be filling up a kiddie pool and making your fishing challenge. This is the perfect opportunity to bring out the butterfly nets for some good ole bug catching and discover what the kids can find and identify.
Once the sun starts to set, it's the perfect time for sitting around the fire telling stories or even stargazing. Plenty of singing and laughing is perfect for the soul, an excellent way to recharge while spending quality time with your family.
Build a Treehouse or Playhouse
Right off the bat, you are probably cringing at the thought of building a treehouse or playhouse but consider the benefits to your family for years to come, it just may be worth the sacrifice. If building a treehouse or playhouse is completely outside of your comfort zone, consider hiring someone to do the construction and you can handle the decorating.
If you decide to take on this project, work together as a family planning the overall design, and have your kids show off their math skills as they help to measure walls, doors, and windows. Once the treehouse or playhouse is move-in ready, have fun decorating it with the perfect touches everyone in the family contributes.
Plant an Edible Garden
You would be amazed by how much kids enjoy participating in the planting and continuous care of an edible garden. The best part is when they get to pick the crop from all of their hard work and efforts. Start with a small beginner garden and keep expanding it as the kid's gardening skills blossom.
Growing their garden has so many valuable life lessons to offer kids, it teaches responsibility ensuring that the plants are fed and beds are properly weeded. The beauty of this lesson, they get to see what they can create and contribute to the family with their yields giving them something to take pride in.
Outdoor Movie Night
It would be surprising if you haven't come across party ideas that would include an outdoor movie night. This can be a lot of fun for everyone and you can keep it simple or get extra creative.
Set up the outdoor seating on blankets with pillows and cushions, and use a blow-up kiddie pool to keep everything compact and away from dirt, grass, or even bugs. For the movie, put together a few PVC pipes and a white sheet to display the movie, all you need is a small, inexpensive projector, laptop or even cell phone, and surge protector to get the movie started.
A fun idea for snacks, popcorn, and drinks is to use sand buckets or plant pots to deliver the ultimate movie environment.
The hardest decision you'll have to make is what movie will be showing.
Conclusion
There are so many fun-filled ideas for your backyard to keep your kids engaged and wanting more. Creating an outdoor space that everyone can enjoy promotes quality family time, educational experiences, exercise, nature, and entertainment to keep everyone busy. Activities like these will make it difficult for your kids to complain that they are bored. Get those creative ideas going and enjoy what your backyard can provide.
More Tips for Homeowners:
4 Ways Homeowners are Saving Money in 2022
8 Ways to Make the Most of a Small Kitchen