4 Tips For Purchasing a Home Sight Unseen
Posted by Ashford Realty Group on Saturday, May 28, 2022 at 7:19 AM
By Ashford Realty Group / May 28, 2022
Comment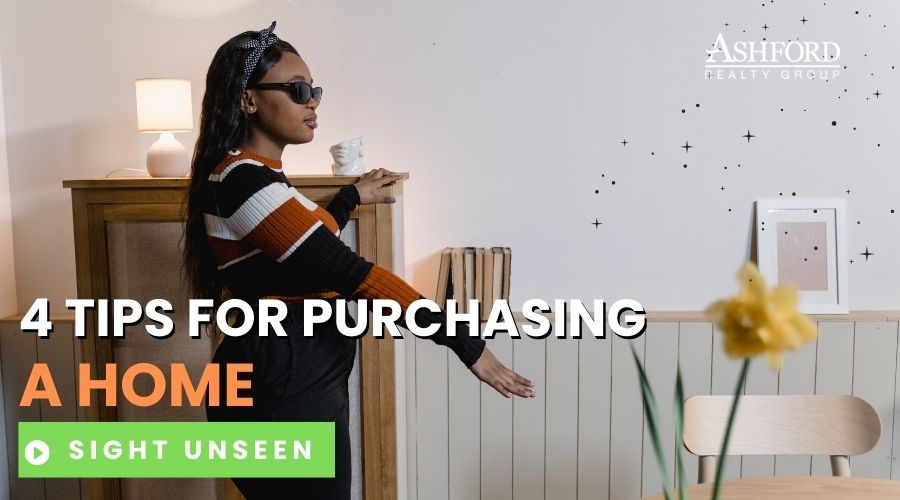 Most homebuyers couldn't imagine purchasing a home sight unseen, but since the COVID pandemic, it has become a reality for homebuyers. If you find that you are faced with purchasing a home sight unseen, these are some helpful tips to make sure are making the right decision.
Technology has come a long way, making the process of virtual tours much easier and more transparent. The ability to see the home through 3D tours and video walkthroughs makes viewing a property much easier.
Here are some helpful tips to help you navigate the process of purchasing a home sight unseen.
Request a 3D Tour
A 3D tour is the next best thing to seeing a home in person because you can control the experience, so if being there in person isn't an option, you should request one. A virtual tour is simply a slideshow of photos or a video tour while a 3D tour is exceptionally detailed.
3D tours are a powerful technology that offers complete visual transparency, it reveals every aspect of the home and helps eliminate surprises after closing. A 3D tour will help you discover if the property is right for you or not.
Related: A Guide to Virtual Home Tours
Require a Floorplan
The floorplan is a master map outlining each room of the home. The layout of the home is fundamental when deciding to purchase a home. A printed floorplan can be very revealing, visualizing your day-to-day living and how conducive it will be.
The floorplan will give you room sizes and dimensions, so you know if your furniture will fit in the rooms. The layout will provide you with the location of each room, so you can decide if the placement of the rooms will work with your lifestyle. For example, if the location of the laundry room is in the basement, it may be a deal-breaker if you aren't interested in traipsing up and downstairs with a hamper full of clothes.
Utilize a Local Realtor
An experienced realtor is going to have an abundance of knowledge in specific areas that you won't be able to find online. They will know the history of the area and future plans for communities.
Hiring a real estate agent familiar with the area will be able to provide you with the characteristics of different parts of town. For instance, if the community is a new development, there may not be nearby shopping or could be lacking amenities such as parks and restaurants. An experienced agent can provide you with the necessary information to ensure the home you buy fits your lifestyle.
Maximize Your Home Inspection
It's no secret that a home inspection is a significant step in the home buying process. When you are purchasing a home sight unseen, you must take advantage of home inspections to act as your eyes when you can't be there in person.
There are several types of inspections, but not all are necessary, it depends on what part of the country the home is in will determine what inspections are necessary. Your realtor will be able to advise you on which inspections are necessary and which are optional, they may encourage you to have a certain inspection even though it's not required, it is probably in your best interest to take their advice. Most home inspections will include the roof, electrical, foundation, HVAC, plumbing, etc. but, if the home is in a wooded area, your agent may suggest a termite inspection separately.
Home inspections can be costly and when buying a home, you are trying to spend as little money as possible. However, when you are purchasing a home sight unseen, it will be well worth the expense to ensure your investment is safe.