What to Do Now if You Want to List Your Home in The Spring
Posted by Ashford Realty Group on Monday, December 27, 2021 at 1:45 PM
By Ashford Realty Group / December 27, 2021
Comment
Preparing to list your home no matter the reason can seem overwhelming, if you are planning to list your home in the spring the earlier you start preparing the better. While some tasks will have to wait for winter to be over getting prepared will make things move along seamlessly and the costs can be spread out a bit more to reduce additional stress the extra expenses may cause.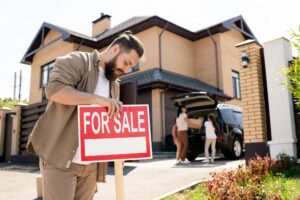 Downsize, Declutter, and Donate
When preparing your home to sell, potential buyers want to be able to imagine how their family life will come together in your home, by taking any personal items and extra or oversized furniture out of your home will make it easier for them to do. Winter is the perfect time to clean out your home of things you no longer need or wouldn't want to take to your new home.
Assign your family to the task of cleaning out their own closest, getting rid of clothes and shoes that are no longer worn or no longer fit, and donating these items to charity is not only helping declutter your home but, also helping people in need. Go ahead and pack up any personal items that are on display that you don't plan on getting rid of such as family photos, trinkets, etc.
Review each room in your home and take inventory. You will want to remove any furniture that is not necessary, this will open up the room to showcase the room size and allow a potential buyer to visualize how their furniture will look in the room. Another thing to consider when evaluating your furniture in each room is the size of the furniture. If you have an oversized sectional in your living room that takes up most of the space, you will want to consider removing the bulky furniture for something smaller.
Freshen Up Your Home
During the holidays and even after the holidays, you can find some excellent deals on home goods to spruce up your home. This is the perfect time to purchase nice, crisp sheets, update your bedspreads and pillows, buy new towels, bathmats, replace shower curtains, and update curtains throughout your home.
Cosmetic tasks can feel tedious, so get them out of the way. Check the caulking around your shower/tub, re-caulk if necessary. Do you have tile in your home? Thoroughly check your tiled areas to see if there are areas that need re-grouting or cleaning. Take the time to look over all of your doors and baseboards, you will want to get rid of any scuff marks and touch-up any areas that may need a little extra attention with new paint.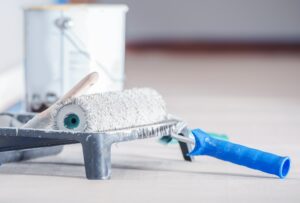 Time to tackle giving your interior walls a fresh coat of paint. You may enjoy the bright colors on your walls but, potential homebuyers will have a difficult time imagining their furniture in your home with a bright red wall blaring at them. You may be surprised that a homebuyer passes on your home that would otherwise be perfect because they see more work for them, most home buyers want to move into a home that is move-in ready vs. having to plan on giving the new home a fresh coat of paint themselves. When repainting your home with neutral colors will make your home more desirable to homebuyers, so stick with whites and creams when painting your home.
Work on Repairs
Repairs are never fun but, are necessary to tackle before listing your home. Make a list of any issues that need to be addressed, no matter how big or small. Some repairs that you think are small could turn into something bigger and unexpected, finding out in advance will give you more time to get the issue fixed.
Consider having a pre-inspection done. Home inspections are generally ordered by the homebuyer but, as a seller having a pre-inspection done can increase your selling power. Discovering issues ahead of time and getting repairs completed before selling your home will give a homebuyer more confidence when making an offer. The housing market has been on fire with more buyers than available homes, it is common for homebuyers to forgo a home inspection altogether to give them a better chance of having the winning offer.
Hire an Agent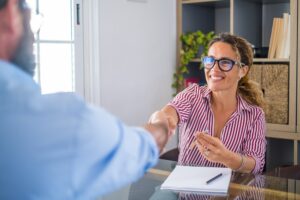 If you don't already have an agent in mind, take this opportunity to start interviewing potential agents and decide who you want to work with. Ask your friends and family if there is an agent they would recommend and schedule a meeting. Once you find the right agent for you, they can visit your home and discuss any items they believe need to be addressed before listing, make suggestions that could increase your home's potential, and work with you to decide what your asking price should be.