Why Sellers Wait to Review Offers
Posted by Ashford Realty Group on Monday, March 28, 2022 at 10:40 AM
By Ashford Realty Group / March 28, 2022
Comment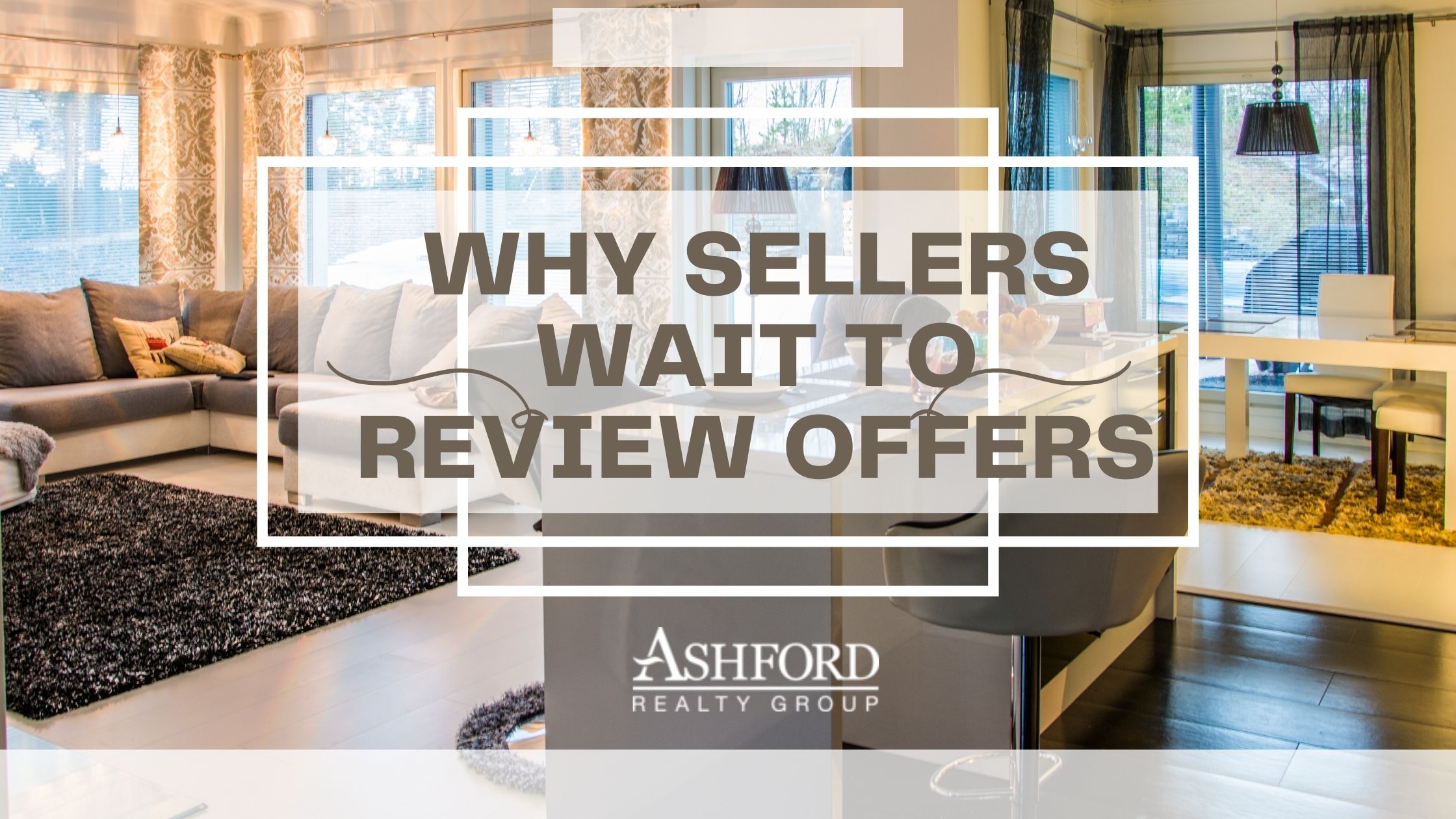 Sellers, at times, will decide to wait and review all offers at once versus as they come in, but why? More and more sellers have turned to this method of reviewing all offers at once. The reasons for sellers to go this route, are to make comparing offers much easier and drum up more competition.
How does a set review date affect the buyer and the seller? Let's dig into the details.

Offer Review Date
An offer review date is pretty self-explanatory, it is the date that is set by the seller to go over all offers they have received. It gives the seller more control to review all offers side by side to determine which offer is the right one for them.
However, it is important to acknowledge that just because a date is set to review offers does not mean that the seller is required to decide on that day. If an exceptional offer crosses the seller's path before the scheduled date, they can jump on it then and there. On the flip side, after reviewing all of the offers on scheduling day the seller is not satisfied with their options, they can continue to accept offers.
Sellers usually elect to set an offer review date in the hopes of creating more competition by giving buyer's the sense that there are multiple offers on the table. This could also encourage better offers that the seller may not have otherwise received.
Buyers can also benefit from an offer review date, taking away the pressure of submitting their offer quickly. This will allow the buyer time to tour the home, sometimes multiple times, to strategize to make the best offer.
How Do Sellers Decide on A Review Date?
When sellers are deciding on a review date, there are factors they should consider. Discussing with your real estate professional to determine the best review date is recommended, this is usually the end date for accepting offers.
A few days after listing your home is usually the ideal time to have your offer review date
Allow enough time to ensure that at least one weekend is included to allow for an open house
Consider your moving timeline
Take into account your listing agent recommendation based on the current real estate market
When Should a Buyer Submit Their Offer?
Submitting an offer is dependent on the buyer's preference, goals, timeline, and current market conditions. How willing you are to take a gamble, potentially ending up on the losing end.
What are the pros and cons?
Pros
Submitting An Offer Before the Offer Review Date
There could be less competition due to other potential buyers waiting until the offer review date to submit their offer.
The seller could accept your early offer before another offer is submitted and reviewed.
You could put an expiration date on your offer, enticing the seller to move forward with your offer before the review date.
Submitting An Offer After the Offer Review Date
Your offer would be reviewed after all other offers were already reviewed.
If the seller didn't get an offer they like or any at all, buyers making their offer after the review date could potentially get a good deal or at least what they offer.
Submitting An Offer On the Offer Review Date
Your agent could get a leg up obtaining information on early offers giving you a competitive edge.
You'd be giving yourself time to ensure that this is the right home for you and your budget, working with your agent to make an offer you can live with.
Cons
Submitting An Offer Before the Offer Review Date
Rushing your offer, you could realize that the home isn't the home you wanted or discover the sales price and terms aren't what you want to agree to.
If the seller sticks with reviewing all offers on the review date, you could find that you wasted your time strategizing an early offer that won't be looked at early.
Making an early offer, you would need to make sure that your offer is something the seller cannot refuse, this could mean paying more and leaving out contingencies that could cost you more in the long run.
Submitting An Offer After the Offer Review Date
Making an offer after the offer review date is a gamble, the seller could already agree to an earlier offer that was made before or on the offer review due date regardless if your offer was better.
Submitting An Offer On the Offer Review Date
The seller could accept an early offer before the offer review date without taking a look at your offer.
Conclusion
It's important to keep in mind that the offer review date is not a date that is set in stone, the seller can accept offers submitted before or even after the review date.
Sellers that set an offer review date, usually want to drive up the competition giving them more options to choose from.
Buyers can take time to ensure that their offer is ideal for them and make ensure that this is the ideal home for them.
More Great Tips for Home Buyers: