Will Housing Prices Continue to Go Up?
Posted by Ashford Realty Group on Tuesday, September 14, 2021 at 9:28 AM
By Ashford Realty Group / September 14, 2021
Comment
The past year and a half has brought many unforeseen challenges to the forefront of our otherwise normal way of life. COVID-19 infiltrated the United States and many other countries around the world a year ago this month. Economic uncertainty has resulted in many losing their jobs, others having to work from home, and still others having to learn new skills to maintain compliance with local regulations.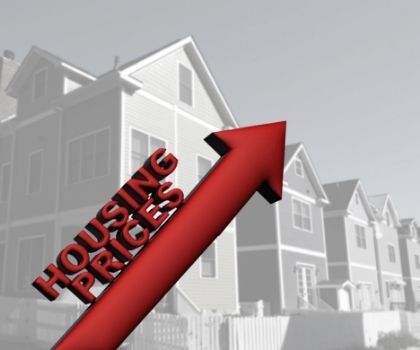 One of the areas affected by these problems and more is the housing market. Even before the pandemic, housing prices have steadily risen while the home inventory has continued to dry up over time. This has given many prospective homebuyers cause for concern as many seek to move away from the big cities and closer to suburban, rural communities.
As we head into the winter months of the year, many are asking a reasonable question: will home prices continue to rise this year? If so, how does one begin to tackle this situation?
Offering insight over at Forbes, Selma Hepp, deputy chief economist at CoreLogic, writes the following: "While 2020 did not surprise with its fair share of surprises, 2021 could still have more surprises in store for us. Still, expectations for the housing market remain generally positive."
First, interest rates, which have motivated many buyers in 2020, are expected to remain low and will help ameliorate some of the affordability concerns resulting from rapid home price appreciation seen in 2020. In other words, low mortgage rates continue to provide greater purchasing power, especially for first-time homebuyers.
Additional: What to Know About Buying a New Construction Home
Second, first-time homebuyers will remain a strong force in the market as the largest cohorts of Millennials are turning 30 – critical household formation years. But also, the oldest Millennials are increasingly contributing to the trade-up market. As a result, in 2021 and into 2022, home sales activity is expected to remain strong and outpace 2020 levels.
Third, inventory levels are likely to see some improvement, partially from sellers who have been on the sidelines, partially from distressed homeowners, and partially from more new construction.
But the housing market will continue to struggle with an imbalance between supply and demand, which will lead to sustained competition among buyers and further home price appreciation, albeit at a slower pace than seen in 2020. This certainly could spell good news for first-time homebuyers as they look to find great mortgage rates and buy their first home. It also means that as the inventory is likely to remain relatively low, people will be faced with an important decision: do they wait out the market in hopes that it will eventually calm down or do they jump in with a strong offer and determine to beat the competition? It seems likely prices will continue to rise due to these problems, but the good news is there is certain to be a turning point!
Whether you're planning on selling your Colorado Springs home understanding the market is a huge part of knowing how to price and sell. Contact Ashford Realty Group at any time to find out what your home is worth.