Condos In Colorado Springs
Looking For The Perfect Condominium In Colorado Springs? Look No Further!
Access every active Colorado Springs Condo for sale & what you should consider when buying a condominium.
Active Condo Listings
September 21, 2023
Active Condo Listings by Price
Important Considerations & What to Look for in the Perfect Condo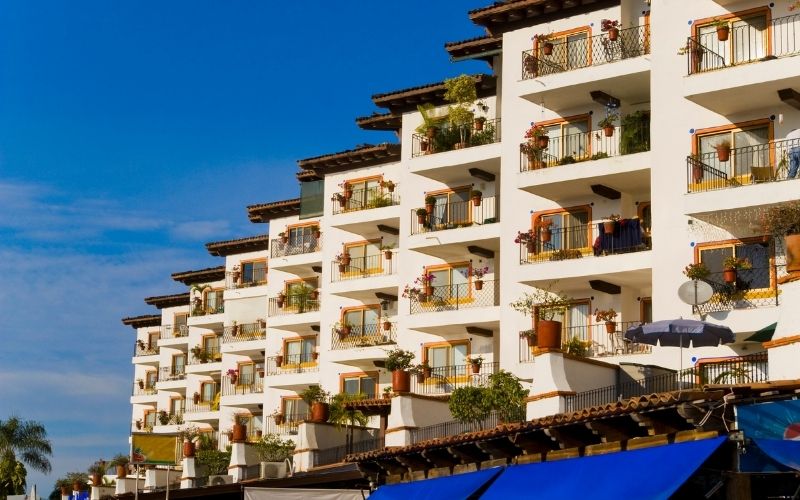 Choosing a condominium over a single-family house can be a great option for a lot of folks. It's a low-maintenance choice. You won't have to worry about landscaping, building maintenance, or exterior maintenance. It's a good way to ease into the real estate market without the weekend warrior role.
If you are new to owning real estate, a condominium might be a great first choice. You are responsible for everything inside the unit, while the Association is responsible for everything outside the unit.
But there are pros and cons to purchasing a condominium. For example, maybe you want to take care of the landscaping, create a garden, paint the exterior of your house a different color, or have a private fenced yard for the family or pets. In the same way, this might be advantageous to a homeowner; not being responsible for the outside might be a disadvantage. In this case, a condominium may not be the better option.
But, if you are looking for that low maintenance lifestyle, maybe some amenities like a swimming pool or clubhouse, a condominium might be ideal. Here's what to look for in the perfect Colorado Springs Condo.
Your lifestyle.
We would say that your lifestyle predicts whether or not a condominium will work for you. Condominiums can be less expensive than a single-family home and will typically offer more amenities.
A condominium will likely be located in a building or complex. It will normally offer various amenities, such as a swimming pool, clubhouse, fitness center, golf course, tennis courts, or a lot of other resort-style amenities. If this is the type of lifestyle you prefer, then paying a monthly association fee versus contending with lawn and exterior maintenance will likely make a condominium a great option for you.
Townhouse and Patio Home communities may also offer similar amenities, but you may have more responsibilities on the unit itself. Every complex and association is different, so check various developments and buildings to find the best one for your needs and budget.
FHA Approved?
If you are financing your condo with an FHA home loan, you'll want to find a condominium that is FHA-approved.
Not every condominium complex or association falls under this category. The FHA or Federal Housing Administration has a list of approved condominiums on its website.
Many lenders will look for the complex to be FHA-approved, but some lenders may have access to other options if the complex is not on the FHA-Approved Condo list.
Regardless, it is best to seek the assistance of an experienced mortgage professional that really has condo experience and can secure the best financing for the type of condo you want.
How is the Condominiums' Association Run?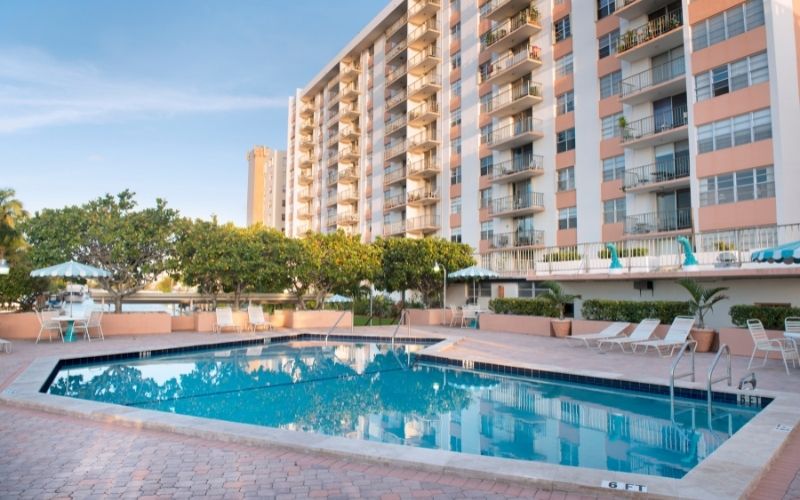 The condominium complex might look amazing and fit within your budget, but it may not be the best purchase if the Association is faltering.
Check out the property management company and how the Association is managed.
This is not something you want to assume that the listing agent or current homeowner will alert you of. That said, you and your agent will want to contact the HOA directly and cover the questions below to ensure you do not find yourself in a situation that could have been easily avoided with a little due diligence.
Important Information you will want to know about an HOA.
01. Is the Association in litigation? If so, mortgage lenders may not support the borrower.
02. Are the reserve funds running low, and will homeowners need to come up with a special assessment to pay for major replacements such as roofs, sidings, or painting?
03. Who runs the Association?
04. Who is in charge of maintaining day-to-day operations?
05. What services and amenities will that HOA provide?
06. How often have they increased the monthly fees, and why?
If you're unsure about how the Association is run, ask your Realtor to look into this. Also, consider personally asking potential neighbors that currently reside on the complex. Getting some advice and perspective from potential neighbors will give you a pretty good idea of how the Association and the complex are managed.
Fees and Dues
Unlike a single-family home, when you obtain a mortgage for a condominium, you'll not only have the principal payment, interest, homeowners insurance (reduced amount), and any taxes, but you will also have homeowner association or condo association dues.
These dues are to make up because you are not maintaining the exterior and grounds for the property. They will cover management fees, amenities maintenance, building maintenance, and potentially utilities, trash service, internet, and cable if they are included with the condo.
Homeowner's Insurance On A Condominium
Homeowner's insurance for a condominium will normally be far less than homeowner's insurance on a single-family home, as most HOA's (Home Owner's Association) fees typically include insurance for the structure of the condo/building.
The general rule is that the HOA's insurance will normally cover the exterior of the unit. So your homeowner's insurance for a condo that your lender will still require would cover sheetrock, cabinets, flooring, etc., as well as the contents of the home. Again, you will want to clarify the content amounts and details of the policy from your insurance provider.
You will find that most Townhomes and Patio Homes HOA fees (most PUD's - planned unit developments) cover the insurance for the exterior of the structures, as explained above.
Your Monthly Payment & HOA's When Buying a Condominium, Townhome, or Patio Home
As you can see, calculating your monthly payment when buying a Condo will differ from that of a monthly payment on a single-family home.
When calculating your monthly payment on a Condo, you will have your PITI [ Principle & Interest = the mortgage payment, Taxes (property taxes), Insurance (homeowner's insurance) ] as well as a monthly HOA fee.
Most monthly HOA fees for a Condo in Colorado Springs will range from $200-$400 depending on the complex and the amenities they provide.
You will find the monthly HOA fees for each condo listed for sale in Ashford's Home Search (like above) under the "TAX AND FINANCIAL INFO" section.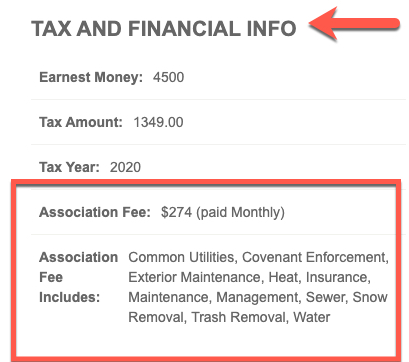 Granted, the reduced homeowner's insurance will reduce your monthly payment some, but not enough to compensate for the monthly HOA fee. This HOA fee is why most will have a lower qualifying amount on a Condo (Townhome or Patio Home) than they would on a Single Family Home.
NOTE: If you are working with an Ashford Realtor in Colorado Springs, they will contact the HOA to get important information on the association before putting an offer in or purchase. But if you are working with an agent outside of Ashford, you will want to make sure they contact the HOA for this information.
Start browsing available condo listings above, or for a more detailed list that meets your search criteria and price, contact our office at any time. We are your expert in Colorado Springs Real Estate.
Recent Condo Sales [past 2 months]
Recent Colorado Springs Condo Sales - updated
September 21, 2023
Questions About Condos in Colorado Springs?