Patio Homes For Sale In Colorado Springs
Patio Homes
September 25, 2023
---
What is a Patio Home?
There's condominiums, townhouses, and then the not-so-common patio home. What is a patio home? How do I know if I even want a patio home? Does Colorado Springs offer patio homes? A patio home is a somewhat newer term and it technically means that is attached to other patio homes making it similar to a townhouse or condominium just a bit smaller. No, it doesn't mean that it just has a porch, but a patio home typically will max out at just one or 1 1/2 stories and a single-story layout is the most common in this type of real estate. Patio homes might have a deck or concrete slab outside so you can sit and watch the people go by but it doesn't necessarily mean that it has a patio just because it's in the name.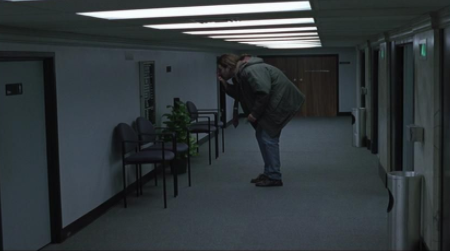 A patio home is a dwelling that shares at least one wall with another home. I know, that sounds like a townhouse, but it usually doesn't rise any higher than one or 1 1/2 stories. This is usually what makes a patio home different than a townhouse but they do have their own characteristics that make them unique. Townhouses typically have at least two floors where patio homes usually only have one or 1 1/2 stories. What is that half story you're talking about? No, it's not like the half-floor from John Malkovich, it usually consists of a loft or bedroom but doesn't feature a full second floor of living space like a townhouse would.
So then, what's a Garden Home?
You may have also heard the term "Garden Home" but they can be used interchangeably with patio home. It's pretty much the same thing where they share at least one wall with another home and typically does not rise any higher than 1 to 1 1/2 stories.
Why Choose a Patio Home?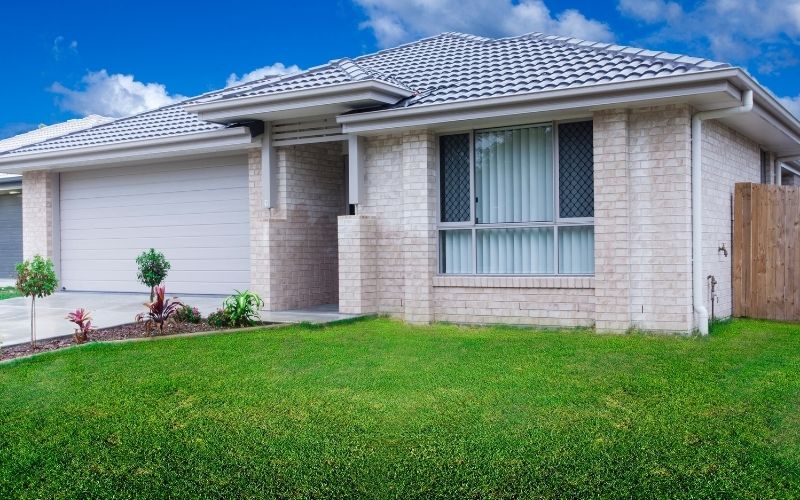 You can find patio homes from coast-to-coast. They're not exclusive to any one part of the country like row houses are to the East Coast. Because of their compact size and single-story (typically), they worked best for empty-nesters, retirees, or those that just don't need a lot of space. They can give the homeowner the independence of owning a home without the higher cost of a single-family house.
Patio homes are great for first-time homebuyers who want to enter the real estate market but may not have the down payment for a larger single-family home or simply don't want all the responsibility. However, there are drawbacks, of course. Because patio homes share walls and usually driveways, you'll get to know your neighbors fairly quickly and that could be good or bad. It's important to ask the other neighbors what the noise levels are like, how they like their own neighbors, and what living in the community is really like.
Insurance might be slightly different as well for a patio home. Naturally, homeowners will need some type of homeowners hazard insurance, which may be included in the homeowner association fees. It's important to understand what your association fees cover so that if you need to get insurance on your own, you have the budget to do so. Each individual community may also have their own insurance requirements that may be in addition to your lender's homeowner insurance.
Like to Get Social?
Patio homes are typically within a community that has a vibrant and active social calendar. You'll find clubhouses, swimming pools, events, activities, fitness centers, tennis courts, and may be more depending on the community. While this isn't a given, you're more likely to find this in a patio home community than a single-family home subdivision. While it might be a trade-off for your privacy, some homeowners love the opportunity to be close with their neighbors and interact with social activities, events, and neighborhood outings.
What about the mortgage?
One great thing about patio mortgages is that they operate no different from buying a traditional house but the price is typically lower. Just like a traditional home, you'll need to get financing for the purchase if you plan on financing the property. The mortgage will typically include principal and interest, property taxes and homeowners insurance but you'll need to include any HOA fees in your monthly housing budget as they will probably be paid directly to the Association and not through your mortgage payment. You're able to get a conventional, FHA, the VA, and in some cases, even a USDA loan. All offer different mortgage rates, terms, and there are a variety of programs to assist first-time homebuyers.
Is a patio home for you? It all depends on your lifestyle and what you're really looking for. Colorado Springs patio homes might be ideal for many homeowners. Start browsing all of the active listings above to really get a sense of what a patio home looks like and its cost. For more information or a more specific list of homes and real estate that meet your search criteria and price, contact us below.
Questions about Patio Homes in Colorado Springs? Let's get those answered