Townhomes For Sale In Colorado Springs
Search All Of The Townhouses For Sale In Colorado Springs & Learn What To Consider When Buying a Townhouse.
Included below is a full list of townhomes for sale in Colorado Springs. If you would like more information on any of these Colorado Springs townhouses, just click the "Request More Information" button when viewing the details of that property. We can provide you with disclosures, past sales history, dates and prices of homes recently sold nearby, and more.
Colorado Springs Townhomes
December 2, 2023
Colorado Springs Townhomes by Price
Is a Townhouse Right For You?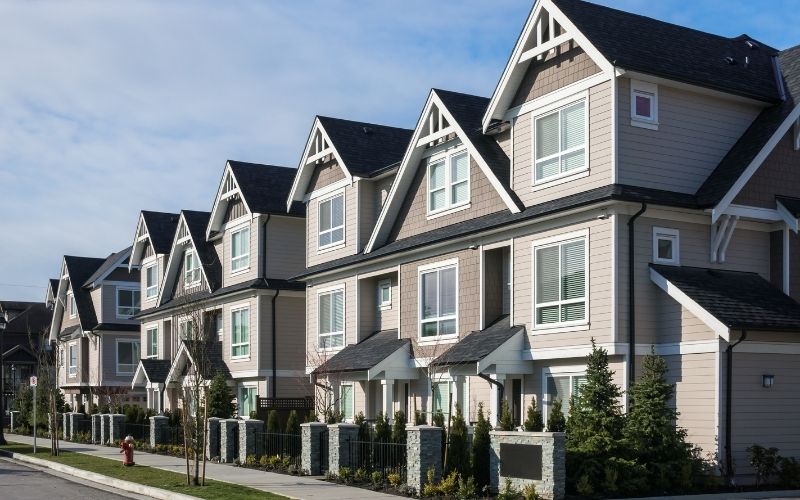 A townhouse is different from a condominium. Colorado Springs condominiums are typically many units within one building or complex where a townhouse typically only has one shared wall.
You might have more of an exterior to the building, and it might be ground level with an upstairs, typical of a single-family home. Essentially, townhouses typically fall between a detached single-family home and a condo.
You may want to consider a townhouse because you want to live or as a less expensive option to a single-family home. That said, townhouses might be a more affordable option, but there are pros and cons to both. The trade-offs may or may not affect your choice of buying a Colorado Springs townhouse.
A townhouse is basically a multistory home that shares at least one ground-to-roof wall (fire barrier wall) with an adjoining townhome. Even though they are attached, townhouses are somewhat self-contained and individually owned. For example, you might own a townhouse side-by-side with a multifamily property or a duplex where more than one unit may share an entrance, basement, or another common area.
Townhomes will likely share the same roof material, architectural style and have the same roofline but are separated by a shared wall between each unit. As a result, townhouses in suburban areas can resemble sprawling condominium developments with private streets and shared community areas like playgrounds, clubhouses, and pools.
Townhouse developments are typically run similar to a condo complex and association, and most owners will pay monthly dues to the developments homeowner association, similar to a condo.
Pros and Cons Of A Townhouse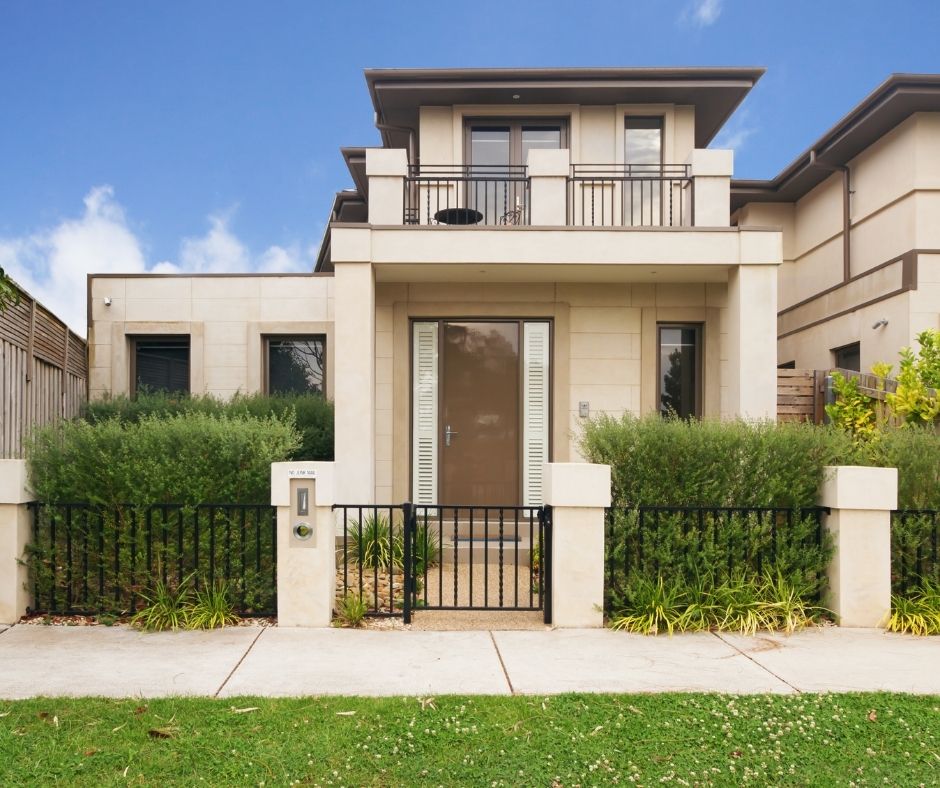 Townhouses are typically closer to city centers and in commuter-friendly suburbs. As a result, they may be more affordable than detached (single-family) homes in the same area.
Homeowner's fees may be slightly lower than a condominium, but you may not have as many amenities as you would in a larger condo building. Therefore, you will want to confirm with Home Owner's Association (HAO) what services and amenities are included.
You may own a patch of outdoor space, green space, or even a backyard, which is great if you want to do a little gardening, plant some flowers, or have a pet. It's also a little bit easier to get a mortgage for a townhouse than a condominium as you won't need to worry about the complex being FHA approved complex.
Similar to a condominium, you have to adhere to the covenants, restrictions, and conditions of the Association. There may be rules that you may or may not want to adhere to, which may be a factor in choosing a townhouse.
Shared walls can also give you a little less privacy than in a detached house, and you may have more independence than you would in a condo, which means more responsibility for maintenance. It's important to talk to the Association and really understand your responsibility for owning the townhouse. Co-op townhomes and PUD (planned unit developments) townhomes may actually have you owning the lot or land that the townhouse sits on, wherein you are responsible for that land. Townhouses are typically two or three stories, which may or may not be an issue for your lifestyle.
Tips for the Finding the Best Colorado Springs Townhouse
It really comes down to your lifestyle. Do you prefer a home that pretty much looks like a home or one that looks like an apartment (condo)? Many townhomes also offer a garage, a secure option for vehicles, ATVs, or anything else that you prefer to store in a garage. Make sure you hire a real estate agent who understands purchasing a townhouse and how it differs from a condo or a single-family house.
Make sure you find a townhouse that fits into your Association budget. Not only will you have your mortgage payment and taxes, insurance, and interest, but you'll have Association fees, which, while they can be less than a condo, still need to be factored into your overall monthly housing budget.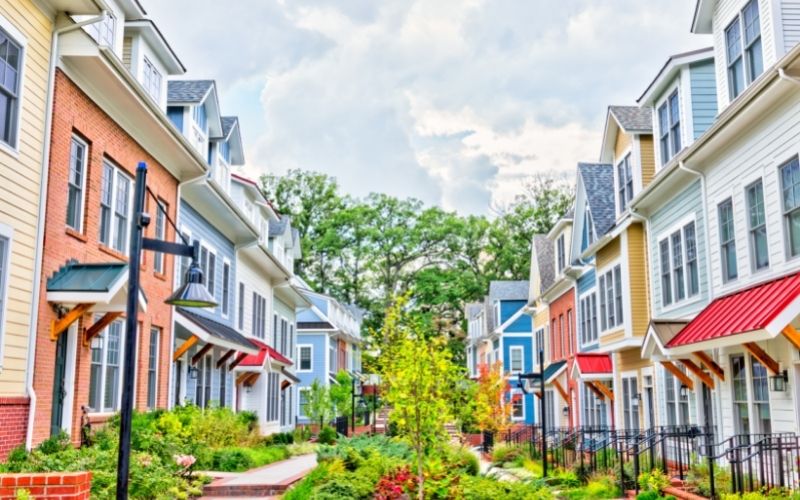 Ensure you understand what those HOA fees actually cover and if the Association is healthy, meaning that it has a good reserve. There are no litigations or lawsuits against the Association.
Who Should Buy a Colorado Springs Townhouse?
While a townhouse isn't for everyone, they are a great first-time buyer option and investment property option. It gives you the sense of living in a single-family home without all the maintenance's responsibility. It can be a great choice for anyone interested in a low-maintenance lifestyle and wants a lock-and-leave property. You can always build up equity in a townhouse and then roll that equity into the down payment on a single-family home in a few years. It's a good way to ease yourself into the real estate market and feel more comfortable as a homeowner.
For more information on Colorado Springs townhouses, browse active and available listings above or contact our office below at any time for a personalized list of townhouses in your area that fit your search criteria and price.
Recently Sold Townhomes [past 2 months]
Townhomes Sales - updated
December 2, 2023
Townhomes Sales - updated by Price
Questions or need additional information?